Google imposes new ad targeting restrictions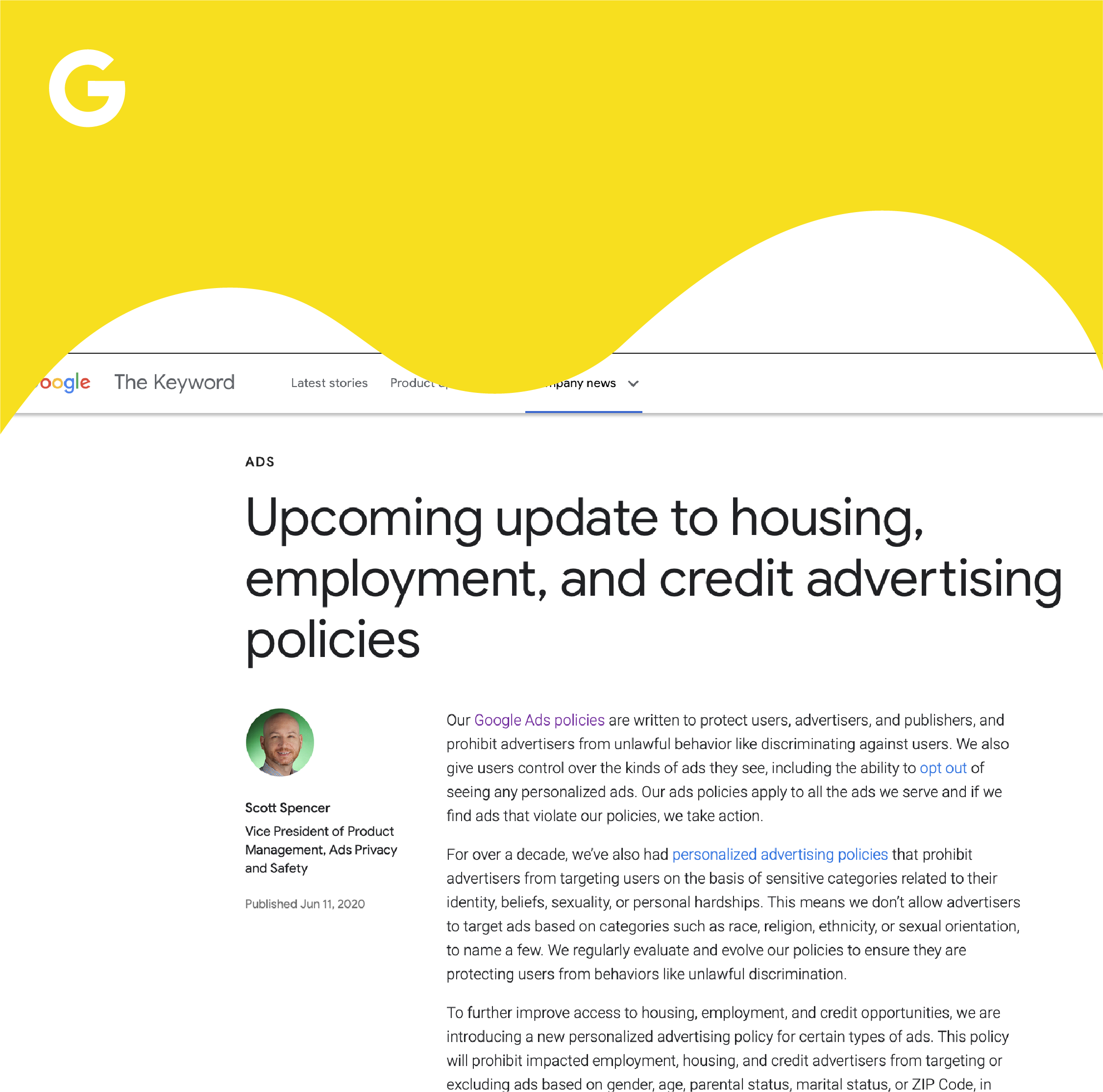 In light of the increased salience of social issues that both #BlackLivesMatter protests and this year's Pride Month have brought to an already turbulent 2020, Google is adjusting its ads policy to reflect the heightened importance of preventing discrimination.
The new restrictions stop advertisers from discriminating against users based on gender, age, parental status, marital status, or ZIP Code with housing, employment, and credit opportunities. Google adds that the new restrictions are "in addition to our longstanding policies prohibiting personalization based on sensitive categories like race, religion, ethnicity, sexual orientation, national origin or disability".
So far these policies are applicable to the US and Canada only, although they could definitely be worth implementing worldwide.
Read more here.