A new lens-based ad type from Snapchat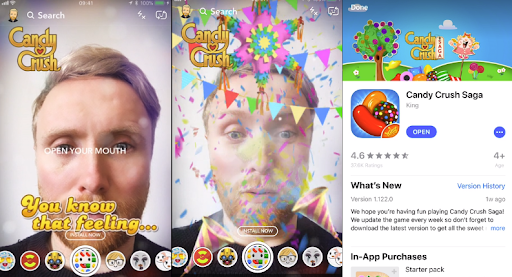 Snapchat is looking for more ways to generate more revenue to the platform by adding new ads options.
This time, it will allow advertisers to prompt users' action directly from the famous sponsored lens itself. Advertisers will be able to include a call to action at the bottom of the display to direct users to where they want them to go next.
The feature is basically similar to 'Swipe up for more' option on Snap ads, but it is now available within lenses with more call to action options such as, "Shop Now", "Install now", etc.
Source: Recode