Add music to your Instagram posts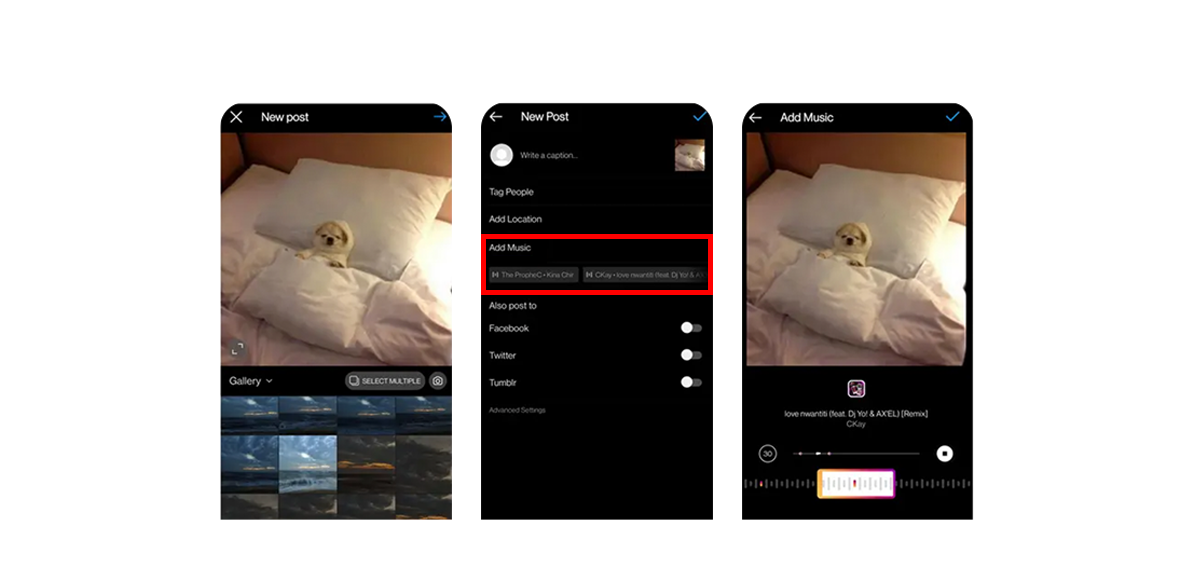 Instagram is clearly aiming to offer a seamless music experience. Looks like the TikTok jealousy is itching.
The latest update allows you to add music to your still images. However, the soundtracks are rather limited to ones licensed from Meta's Sound Collection.
Many may consider it not much of a milestone because Instagram already offers tracks on Reels and Stories, but let's see how artists will use this for their creative endeavors
Learn more here.