ChatGPT's latest iterations have arrived to LinkedIn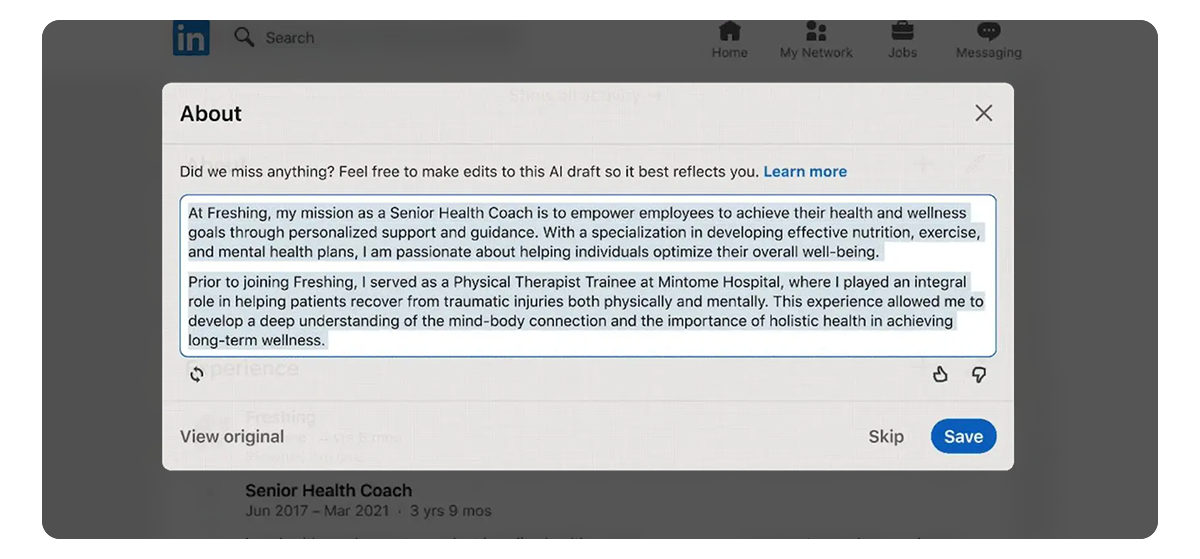 It looks like Gen AI has superseded the crypto craze that once swept Silicon Valley off its feet. And LinkedIn is seriously invested in joining the bandwagon.
First it was seeding Collaborative Articles across users' feeds, and now it's AI-powered writing suggestions.
In the next months, Premium users will soon have access to a variety of GPT-3.5 and GPT-4 powered tools, providing personalized writing recommendations for both job seekers looking to update key profile sections.
As well as hiring managers who can't make time for crafting targeted job descriptions; whereby typing out the job title and company name along with some additional details will generate an AI-drafted job posting.
The app grants you utmost liberty in tailoring its suggestions to align with your tone of voice and stylistic preferences.
Read more here.