Facebook brings official music videos to FB Watch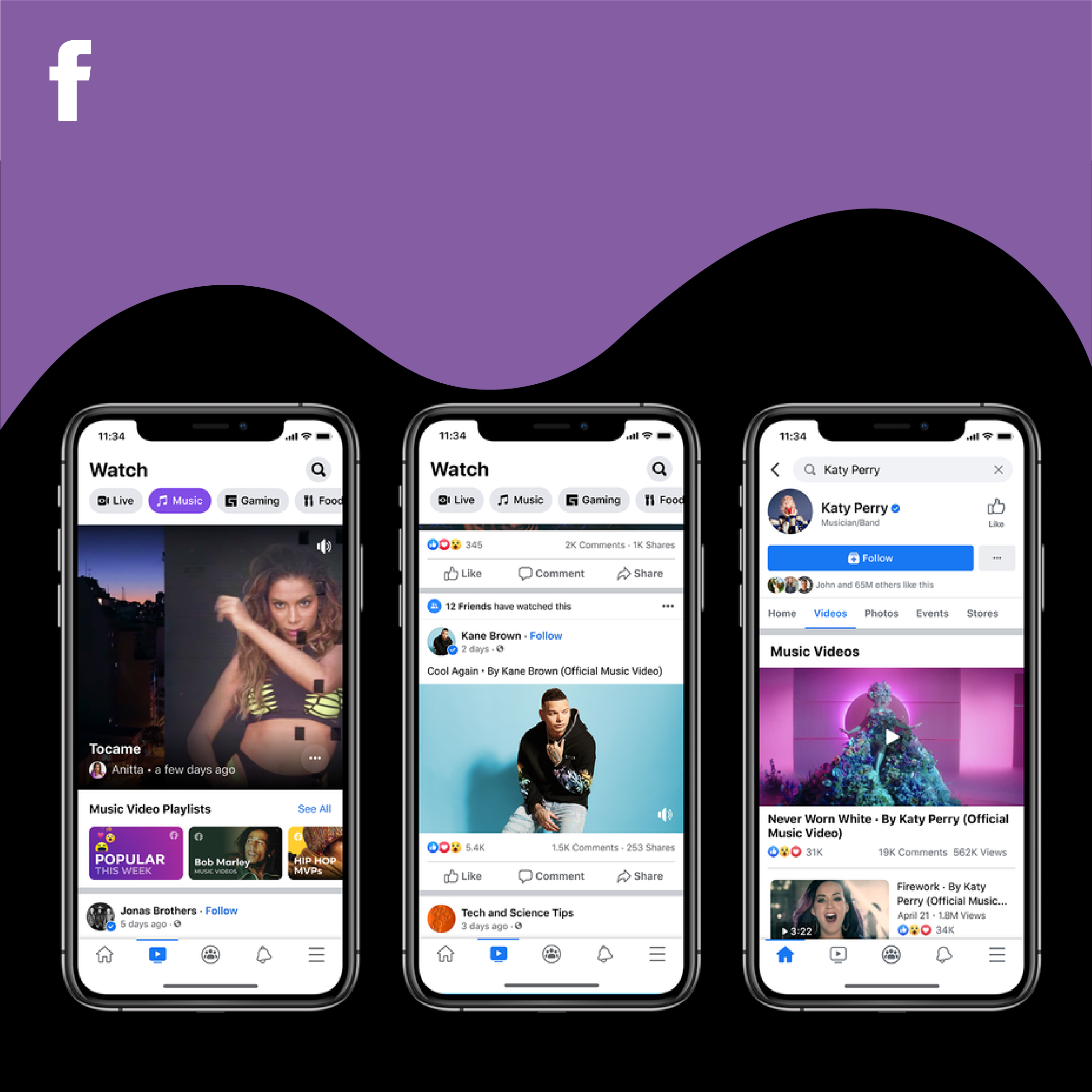 Is Facebook taking on YouTube?
The social network giant is announcing the release of 'Music Video Playlists', which is essentially a hub within Facebook Watch to find official music videos.
But wait, doesn't that already exist? Yes, but also no.
On ordinary Facebook Pages, the official account of an artist, for example, can post the video of their latest song. Music Video Playlists, however, will be a space dedicated to these videos sourced by special partnerships between Facebook and record labels, beginning with Sony Music Group, Universal Music Group, Warner Music Group, Merlin, BMG, Kobalt, and others.
Artists are signing special deals, too. J. Balvin, Karol G, Sebastian Yatra, Alejandro Fernandez and Calibre 50 are some of the performers with video content exclusive to Facebook Watch. Lele Pons and Sech will not only premier their newest tracks on the platform, but also engage on Facebook-exclusive Live sessions prior to the releases.
Most importantly, though, is the ambition that Facebook has for Music Video Playlists, which is where you can "explore music videos by genre, artist or mood, as well as themed playlists like "Hip Hop MVPs," "Trailblazers of Pop" and "Epic Dance Videos." You'll also find timely playlists like "Popular This Week" and "New This Week."
Over time, the experience will become more personalized to your tastes based on artists you follow and videos you engage with."
Will exclusive deals and music video premieres drive users away from YouTube? Stay tuned to find out!
Read more here.