TikTok releases gamified effects for advertisers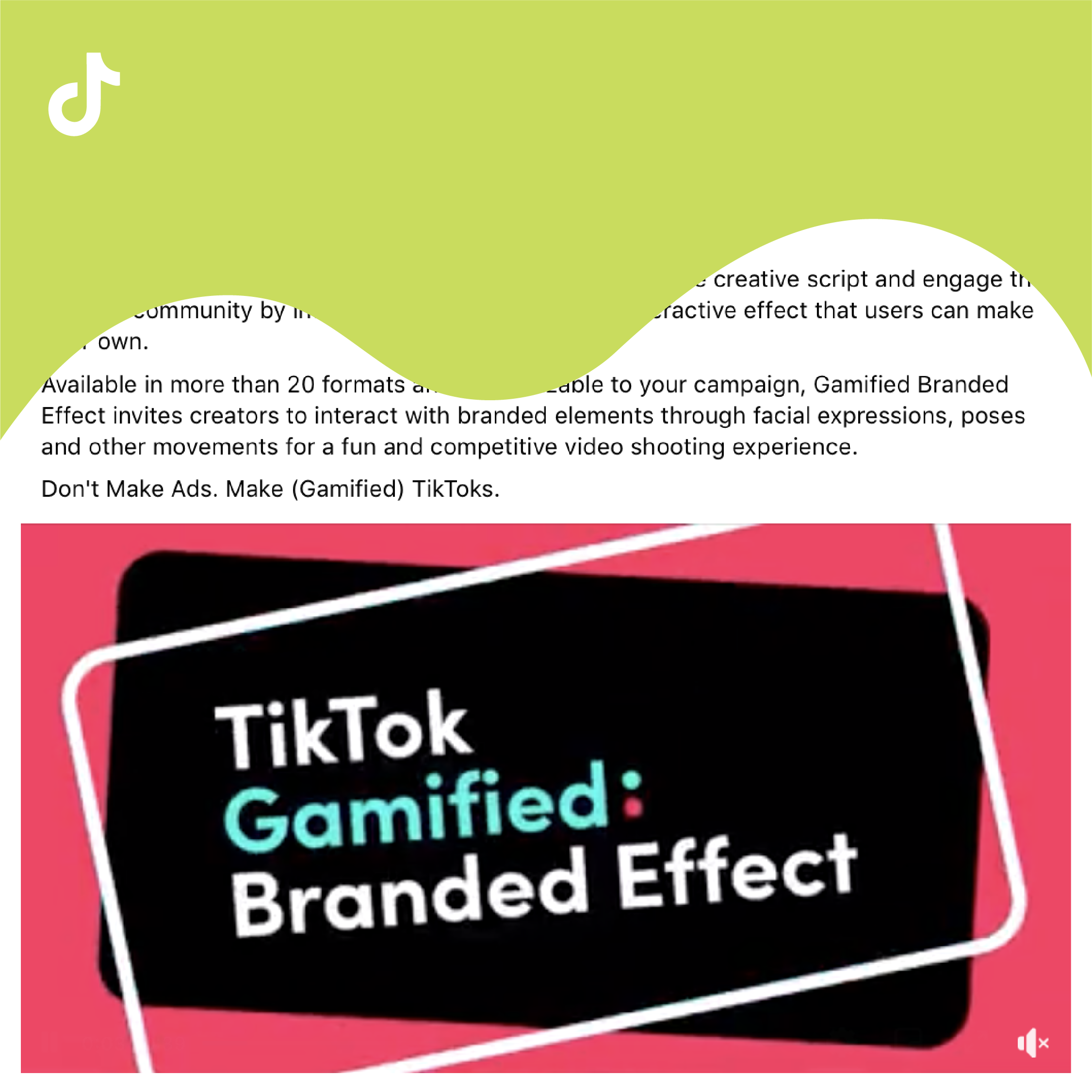 There is really no excuse if your brand is still not advertising on TikTok.
As part of their continuing efforts to support business advertising on the platform through engaging, meaningful content, TikTok is releasing a interactive effect filters called "Gamified Branded Effects". Available in more than 20 different formats, you can choose the one that best adapts to your campaign and brand it for a wider release.
Following their mantra of "Don't Make Ads, Make TikToks", the platform explains that:
"Gamified Branded Effect invites creators to interact with branded elements through facial expressions, poses and other movements for a fun and competitive video shooting experience."
Learn more here.