Facebook considers a new process to convert still images to videos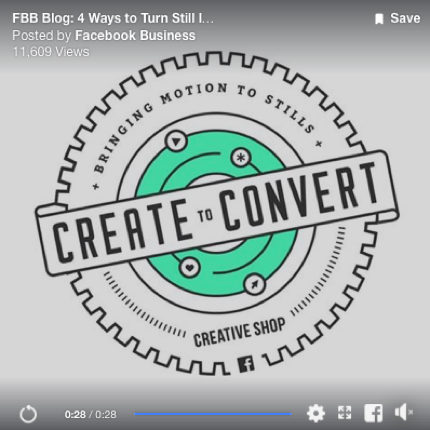 Facebook has introduced a new process that will allow advertisers create more effective video ads from still images without having to go through the workload of a regular video creation.
The new update would potentially help brands boost their ad performance, as well as spend less time and money on creative work. Facebook highlights a number of ways in which advertisers could use the new option, namely:
Basic motion: Animate your still image by adding only one or two elements of motion in a few seconds and include a call-to-action (CTA) card at the end to drive your desired business outcome.
Brand in motion: Bring the elements of your brand or logo to life in a few seconds to promote brand recognition and then add a CTA card at the end to drive action.
Benefit in motion: Bring the key benefit or message of your ad to life through animation in a few seconds. This could be a product benefit, a special offer or discount, a testimonial or product variety. Highlighting the benefit will illuminate the value to your audience and adding a CTA at the end will enable them to easily take the next step toward conversion.
Demo in motion: Focus motion on demonstrating how your app, website, service, product or feature works. Show people how to navigate your offerings and include a CTA at the end to enable them to seamlessly take action right from your ad.
At this point, Facebook hasn't clearly defined whether the new process will be a self-serve option or advertisers will need to reach out to Facebook's Creative Shop for assistance.
Read more here.