Facebook integrates Messenger into Instagram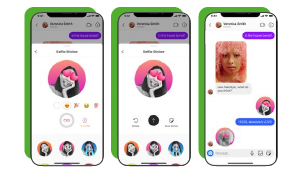 Since its acquisition by Facebook in 2012, Instagram has been integrating with its parent app slowly but surely. Some integrations have been useful, like the tool to find your Facebook friends on Instagram. Others have been pointless, like the introduction of Facebook Stories. Some others have even useful but pointless, such as the ability to post your IG Stories on Facebook at the same time.
This integration looks promising, though. Last week, Facebook announced the introduction the new Instagram messaging experience which consists of replacing the usual Direct Messages with Messenger—again, no, we neither chose the names nor think you should bother.
Facebook clarifies that:
"Messages and calls from friends and family using Instagram will stay in your Instagram app. The main change is that people using the Messenger app can now reach you on Instagram without you needing to download a new app, and vice versa. You can also control where you receive messages and calls, such as in your chats, in your message requests or not at all."
Learn more here.