Social space: A roundup of all the GCC social media news in September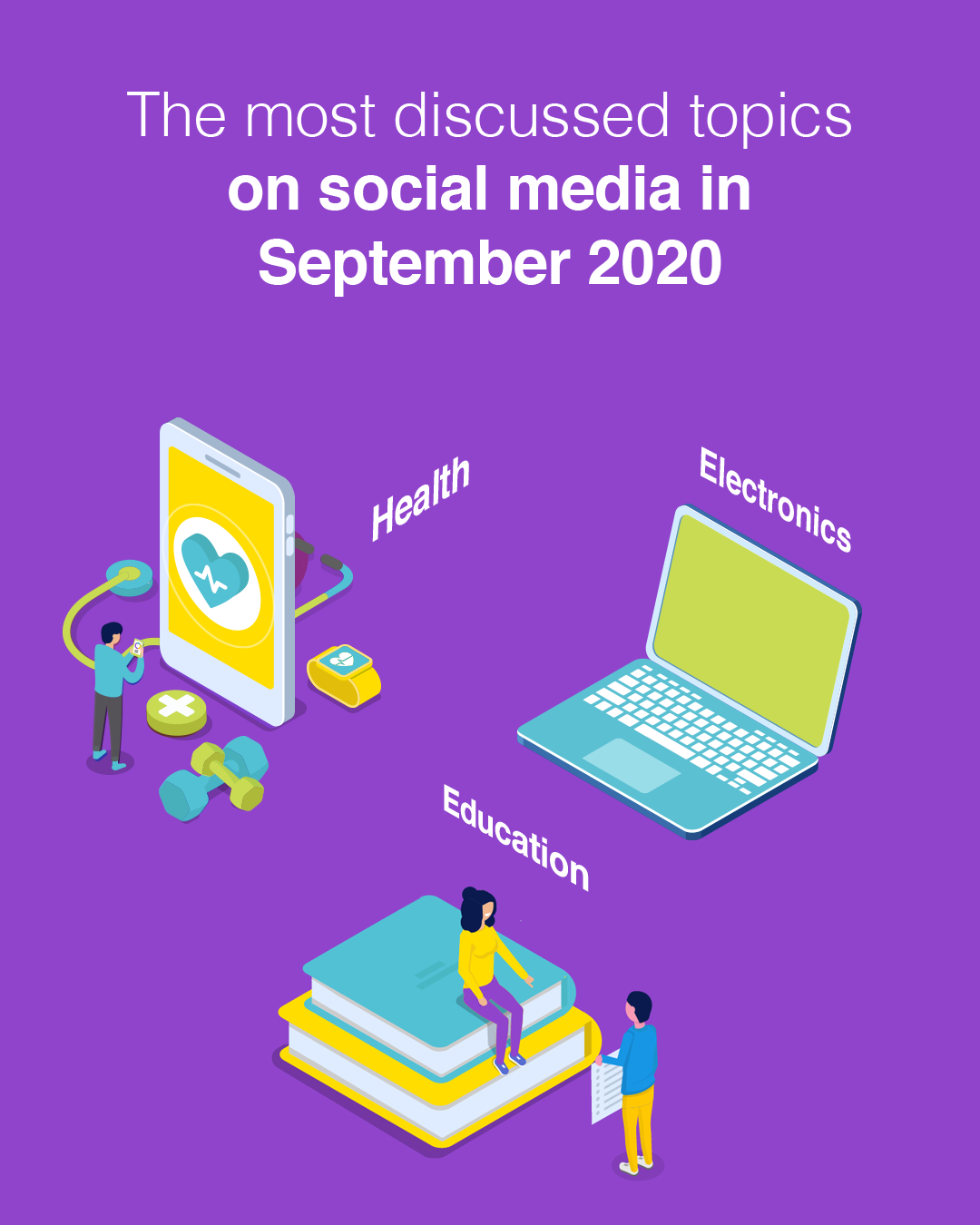 The top three most discussed topics were education, health, and electronics in that order followed by entertainment, finance, as well as malls and retail.
Educational discussions mainly centred around the hurdles and challenges experienced by students around the Gulf and abroad with mixed online and face-to-face schooling.
National news focused on some schools closing down temporarily after discovering Covid-19 cases within their communities, while others reopened after strict quarantine periods. Some countries, like Kuwait, postponed the restarting of primary and secondary level academic activities until October.
Universities, in countries like Qatar, have fully committed to online-only instruction until at least the end of the year. Some colleges reversed their decisions of implementing a mixed system after not seeing signs of further reduction in nation-wide coronavirus cases.
Health discussions once again revolved around the continuing effects of Covid-19 in the Gulf. As with last month, most efforts are focused towards managing the 'new normal' in regards to economic activities.
The news that did come as a brief yet frightening shock for many was the temporary halt of the AstraZeneca vaccine trials, a venture between the pharmaceutical giant and Oxford University. A serious health complication in a volunteer prompted the UK regulatory authority to pause the late-stage Phase 3 trials for a couple of days.
Sad news, however, would come by the turn of the month as the world mourned the passing of Kuwait's Emir Sheikh Sabah al-Ahmad al-Jaber al-Sabah, who was considered a "voice of wisdom" and a strong advocate for moderation and unity in the Gulf.
Electronics conversations particularly revolved around another round of big product launches from the biggest tech companies. Finally, after months of great anticipation, both Microsoft and Sony unveiled the technical details and pricing of their next-gen consoles in a race that is prompting them to undercut each other at every turn. This is only good news for the consumers, as the companies' aggressive pricing strategy to gain marketshare already sold out the preorders for the consoles' November release.
More accessible pricing is also what is driving Samsung's and Google's device launches. Although the crown jewel was the new Galaxy Z Fold 2, the South Korean tech giant directly cited the coronavirus pandemic and economic downturn predictions in its strategy for creating the new Galaxy S20 Fan Edition, a phone that promises key high-range specs but midrange cost.
Google is also heavily influenced by a likely prevalent decrease in consumption, and as such it is adapting its Pixel strategy accordingly, moving from a flagship design into a midrange tier.
However, some product launches garnered more controversy than others. The marketing strategy of the newly released Apple Watch Series 6 was put in question as the purported blood oxygen sensor does not seem to give any medically reliable measurements. The medical community is wary, as it might lead to many users self-diagnosing based on faulty readings of a key metric related to Covid-19 infections.
The other controversial release came from Amazon, a company that has been mired in labour and trust struggles as it gained considerable marketshare during the pandemic. Amazon's new Always Home Cam, a drone that flies inside the house as part of the company's Ring smart home line stirred the latest controversy. Users across the board were aghast at the glaring privacy issues that could come from having a drone scan and monitor the activities of your home by a company that could easily sell your private data to the highest bidder.
The TikTok saga, at the centre of the intersection between technology and politics in September, seems to have finally reached its conclusion. After several legal maneuvers and interventions from both the American and Chinese governments, TikTok will be allowed to exist in the United States after selling a minority stake to American cloud computing giant Oracle, which will be TikTok's 'trusted technology provider'.
At first instance, TikTok Global, a new company based in Texas, will be created to handle all US-related operations. This new company would have to guarantee the creation of around 25,000 American jobs and a $5bn investment towards American education.
The digital community in the Gulf was not comfortable by this outcome, as it abetted the gross abuse of power from a national government towards what is considered an international space. Many worry what can come next after such a popular platform like TikTok's was easily attacked by the US government as well as the precedent of its ban in India earlier in the summer.
Methodology:
Netizency conducted a social listening across all social and online media from the GCC between September 1-31, 2020 to gather the information on popular trends.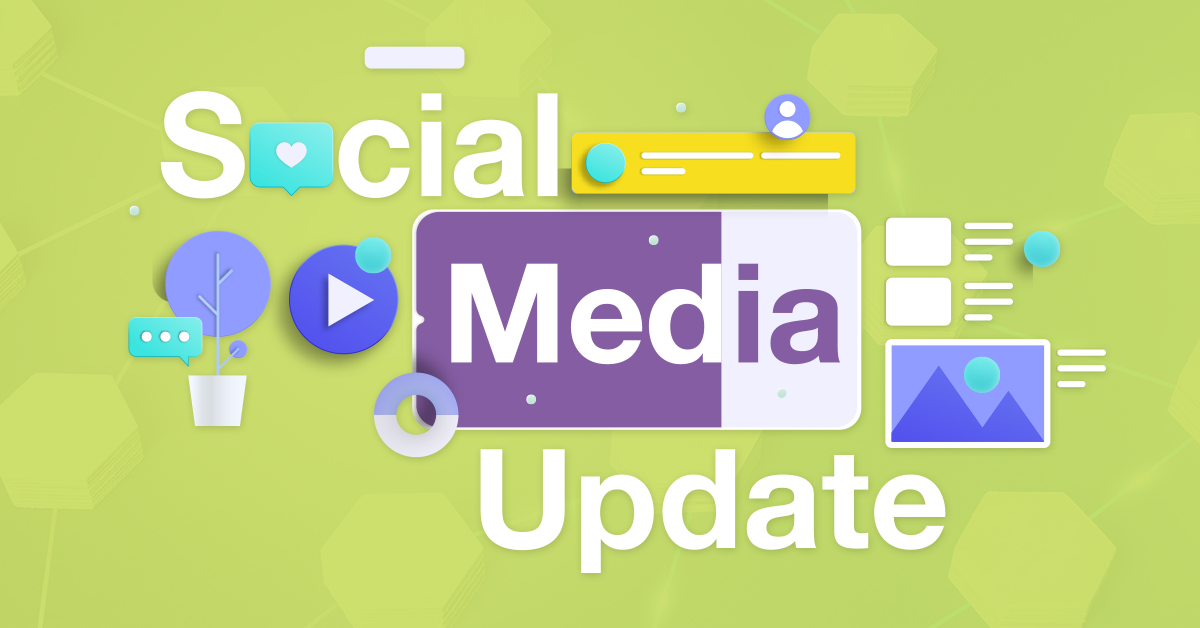 The latest updates to social media platforms include:
LinkedIn:
– Enhances intra-company communication tools with new staff connection features
– Adds URL linking to stories
– Updates guide for best targeting practices
– Showcases new specialties in its marketing partner programme like page management and lead generation among many others
Twitter:
– Revamps trending topics visualisation by adding example tweets for proper context
– Officially rolls out quote tweet indicator
– Announces new plans and new hires to overhaul accessibility with automated audio captions
– Adds audio clips functionality to direct messages
Facebook:
– Launches new 'Shop' tab, a one-stop destination for all e-commerce needs
– Improves Messenger rooms by adding custom backgrounds and new discovery tools
– Unveils 'Horizon' social VR experience beta
– Ditches the classic look for good
– Launches an e-learning programme for community managers
– Releases new recommendation guidelines to determine if content is eligible to be featured as suggested content
– Expands data portability options allowing the export of media directly to Dropbox and Koofr
– Shows IG stories on the main Facebook platform
– Sets new limits to concurrent ads in order to optimise them properly
– Introduces Facebook Campus for users to stay connected to their classmates
– Introduces 'Facebook Business Suite' to manage your business pages across FB apps
– Launches new automotive ad options including new on-Facebook inventory ad destination
– Updates its brand safety controls to choose if you want your ads running alongside news, politics, gaming, and religious content
– Rolls out co-watching feature for Messenger
– Adds a post testing feature to Creator Studio to test posts organically with only a small portion of the target audience
– Announces climate change insight centre to highlight the impact of global warming
– Automates intellectual property tool to search and flag illegal usage of copyrighted media across apps
– Rolls out stricter safety rules for groups, and significantly curtails the exposure and reach of groups promoting misinformation
Instagram:
– Adds more Reels discoverability features including a 'Suggested Reels' on the Timeline
– Enhances caption options for IGTV
– Improves Reels clip editing features and expands video time limit to 30 seconds
YouTube:
– Enhances blur in YouTube Studio to hide private information in videos
– Improves its ad capabilities with the introduction of new planning and contextual targeting tools
– Expands age limit verifications and consistently flags sensitive content by AI to check age
Google:
– Adds licence labels on Search results to identify images suitable for commercial use
– Launches virtual experience platform 'Fundo' to plan, promote, and host online events
– Adds new filters for shop listings including stores' local availability, inventory, and curbside pickup options
– Enhances discoverability of business listings to showcase the service attributes of shops across apps
Reddit:
– Rolls out new inventory types to choose the levels of brand safety measures for campaigns
Pinterest:
– Launches Stories, called 'Story Pins', available now alongside a robust set of creator tools
TikTok:
– Enables creators to sell merchandise in-app thanks to new Teespring integration
– Releases new Stitch feature to create remixes and responses using clips from other creator videos
– Introduces new marketing partner programme to create campaigns and branded effects
– Bans weight-loss ads to focus on body positivity
*This article was originally published on Gulf Business here.