Facebook rolls out an Archive feature on its Stories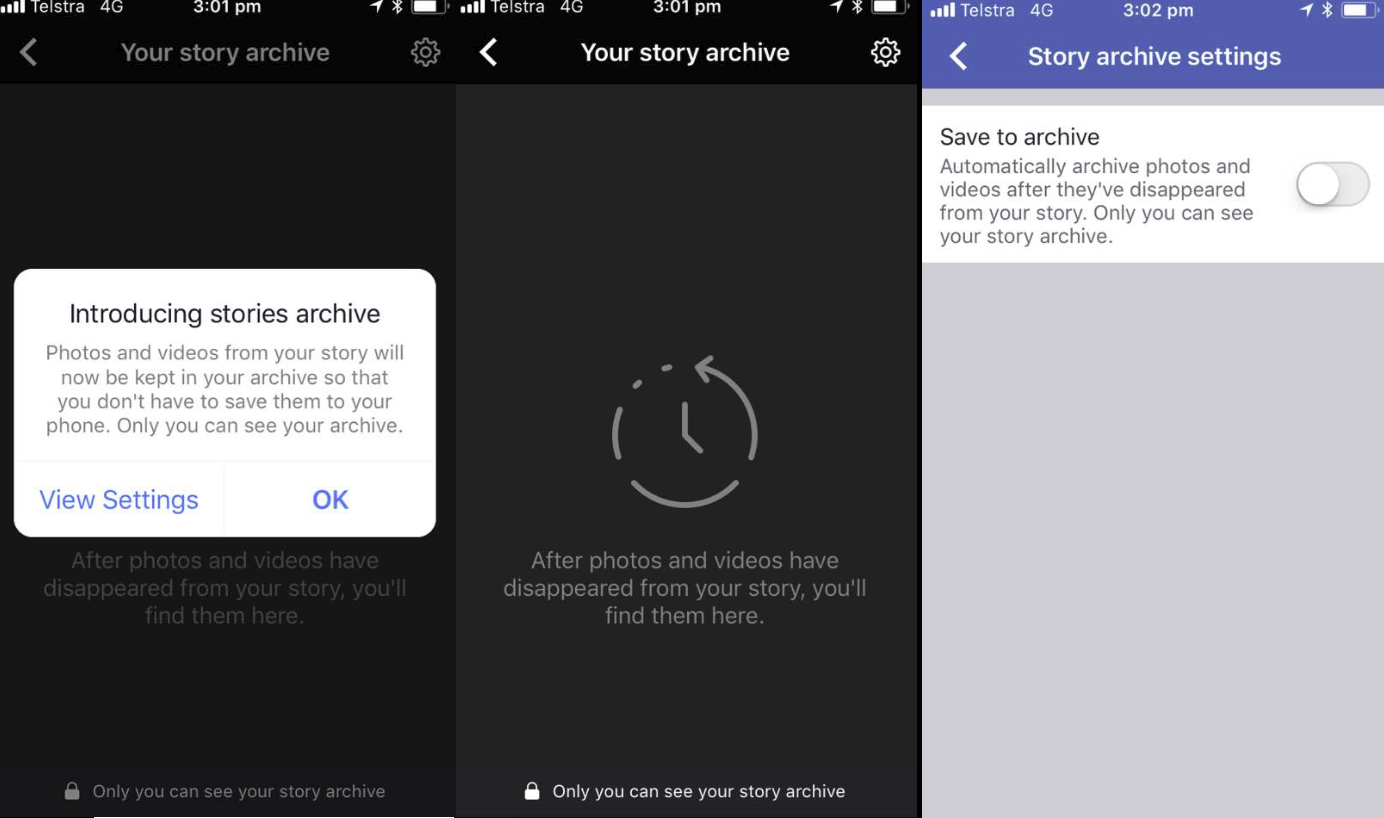 Facebook is replicating most of Instagram Stories' popular features on its own Stories in effort to boost usage. It recently added an archive option on Facebook Stories, which is similar to Instagram's Highlights which were introduced last year.
The archive option doesn't differ in terms of functionality from what Instagram's Highlights offers. It will basically give users and brands the option to re-use shots, or re-post their Stories after they disappear.
Overall, with the ongoing emphasis on Stories-driven content, this option might motivate brands to consider investing more time and effort into Facebook Stories content now that they have an option to stay for longer than one day.
Read more here.