Facebook's live shopping is coming to an end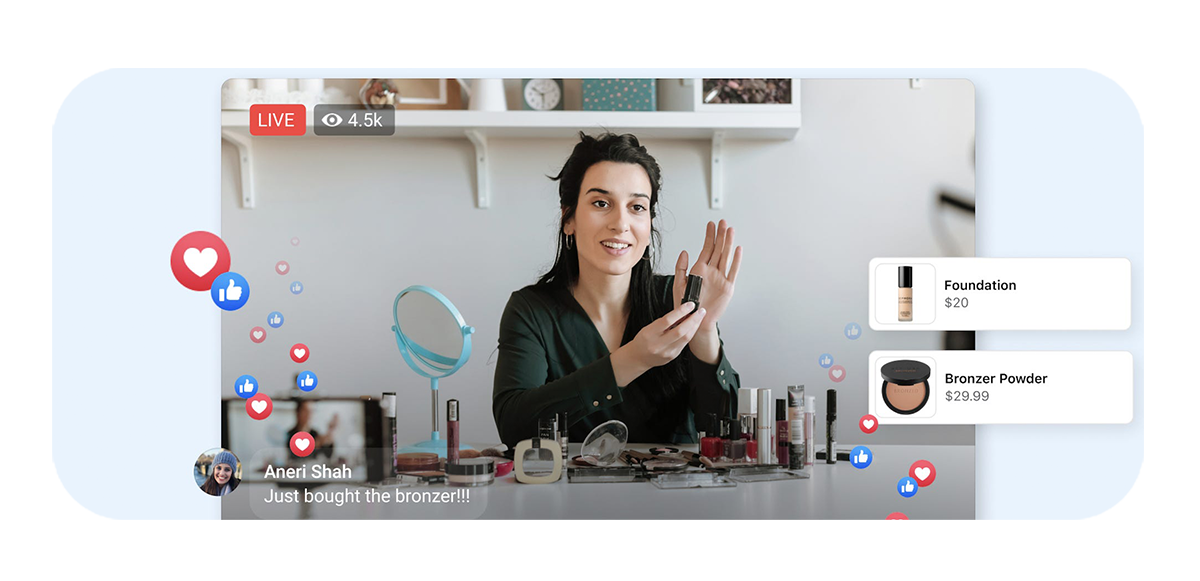 Another casualty has fallen for Meta's obsession with TikTok and relentless expansion into short-form videos.
Facebook has just announced that it will be pulling the plug on its two-year-old experiments with live shopping as of October 1st, 2022.
At first glance, the logic has a profit-driven perspective. With lockdown policies dropping, the demand for eCommerce fell as the physical store shopping experience came back.
But Meta did not fully throw the towel on its live shopping features. Apparently, 'Facebook Live' will still be a thing, and the company even advised its users to tag their products in… guess where other than Reels on Instagram?
Here's what Facebook had to say:
'As consumers' viewing behaviors are shifting to short-form video, we are shifting our focus to Reels on Facebook and Instagram, Meta's short-form video product. If you want to reach and engage people through video, try experimenting with Reels and Reels ads on Facebook and Instagram. You can also tag products in Reels on Instagram to enable deeper discovery and consideration.'
Learn more here.