Google announces a new look for search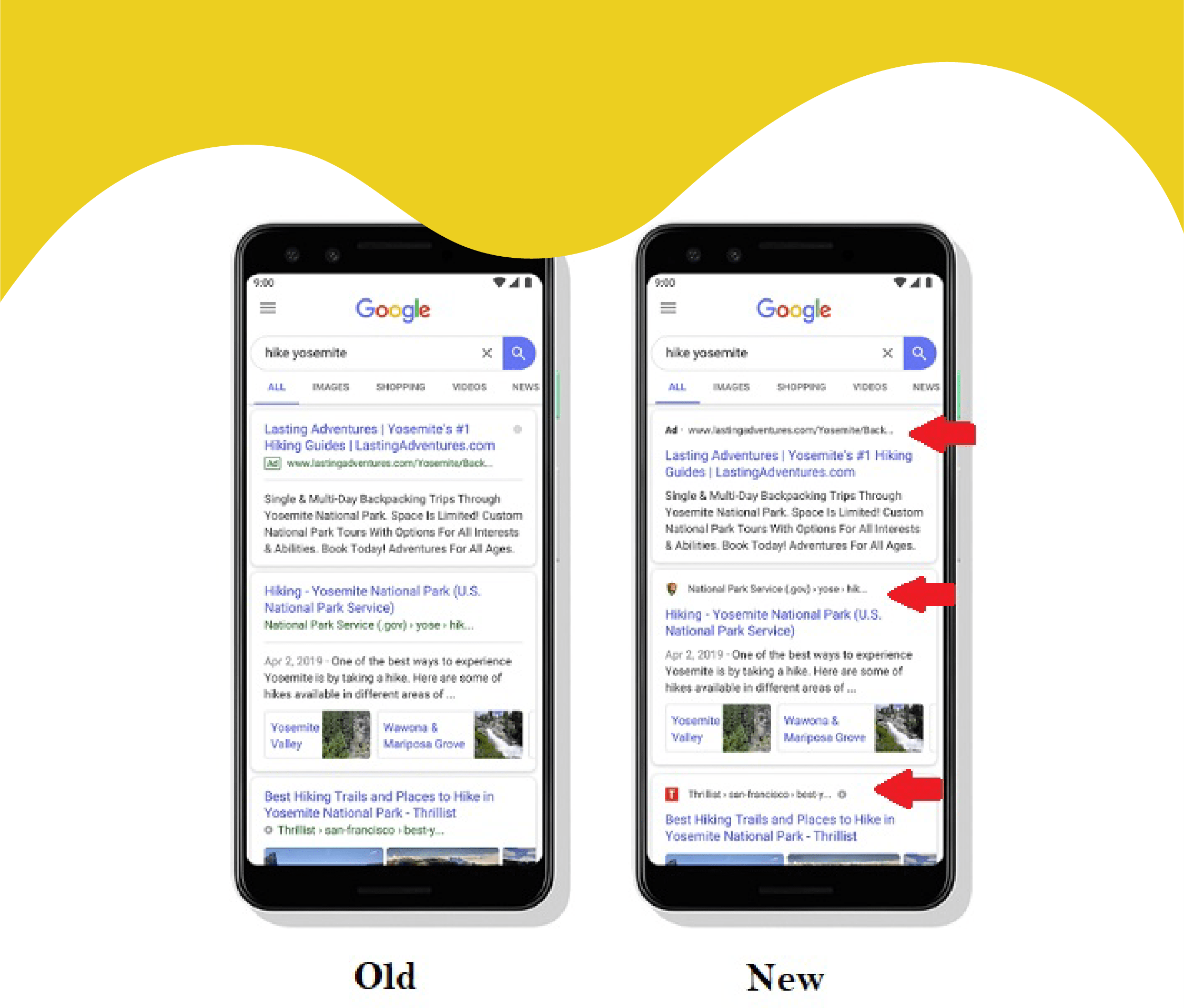 A little change never hurt nobody!
Google has recently announced that it will be refreshing its search listing with a new look to help users easily find what they are looking for.
First off, Google is changing the visual appearance of paid search ads to better guide users through the information available on the web. The before & after preview is available in the above image.
Additionally, the search giant will start showing branded icons next to relevant search listings. According to Google, this will be useful for users:
"With this new design, a website's branding can be front and center, helping you better understand where the information is coming from and what pages have what you're looking for."
Read more here.