Google expands its generative AI ad tools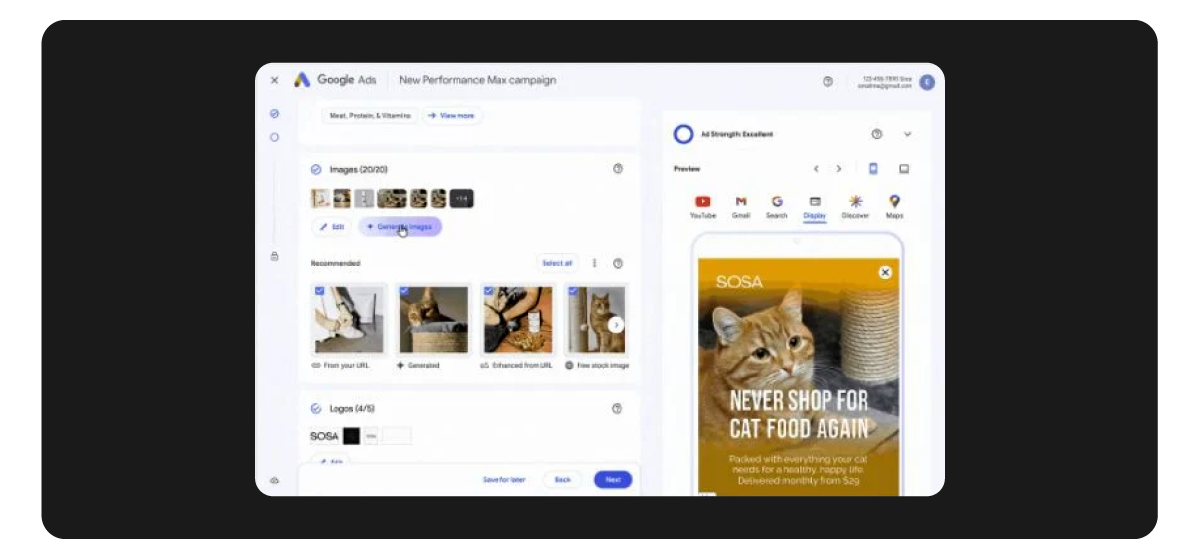 In a bold move to redefine the digital advertising landscape, Google is now granting access to its cutting edge generative AI ad tools. Currently in beta within the Performance Max suite, these tools are exclusively available to US users.
This innovative suite simplifies the creation of unique image and text variations for ads by providing AI suggestions in-stream. Advertisers can also streamline campaign asset creation by submitting the URL of their preferred landing page. This rollout includes image editing capabilities akin to Pixel 8's Magic Editor, accessible through the Google Ads asset library.
By early 2024, these tools will be available to all Google advertisers, ushering in a new era of creative ad customization.
From "add" to ad, it's a whole new level of creative maneuvering.
Find out more here.