Meta's latest lead generation updates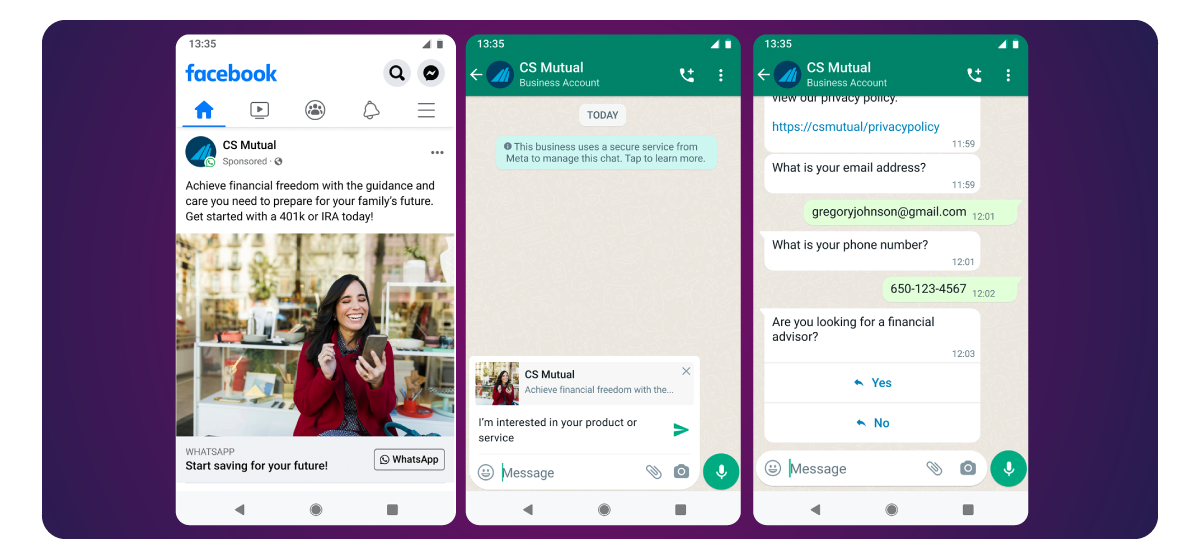 In the spirit of festive generosity, Meta is unwrapping a suite of lead generation features for both Facebook and Instagram, just in time for the holidays.
These enhancements include an expanded leads objective – already available on Messenger and Instagram Direct – now extended to Facebook and Instagram ads, seamlessly linking to a WhatsApp chat prompt.
Additionally, advertisers can now entice users with coupons after navigating an automated question and answer flow through Instagram Direct. Moreover, Meta is testing an "Instant Form" ad format, for added convenience, allowing users to effortlessly submit information to multiple businesses at once. The company is also experimenting with direct business calls via Facebook.
In the realm of AI-powered innovations, Meta is currently testing the complete automation of lead generation campaigns through Meta Advantage. This groundbreaking approach empowers advertisers to leverage AI across various campaign components, including targeting, ad placements, creative aspects, and budgeting.
Stay tuned and read more here!