Google launches new COVID-19 hub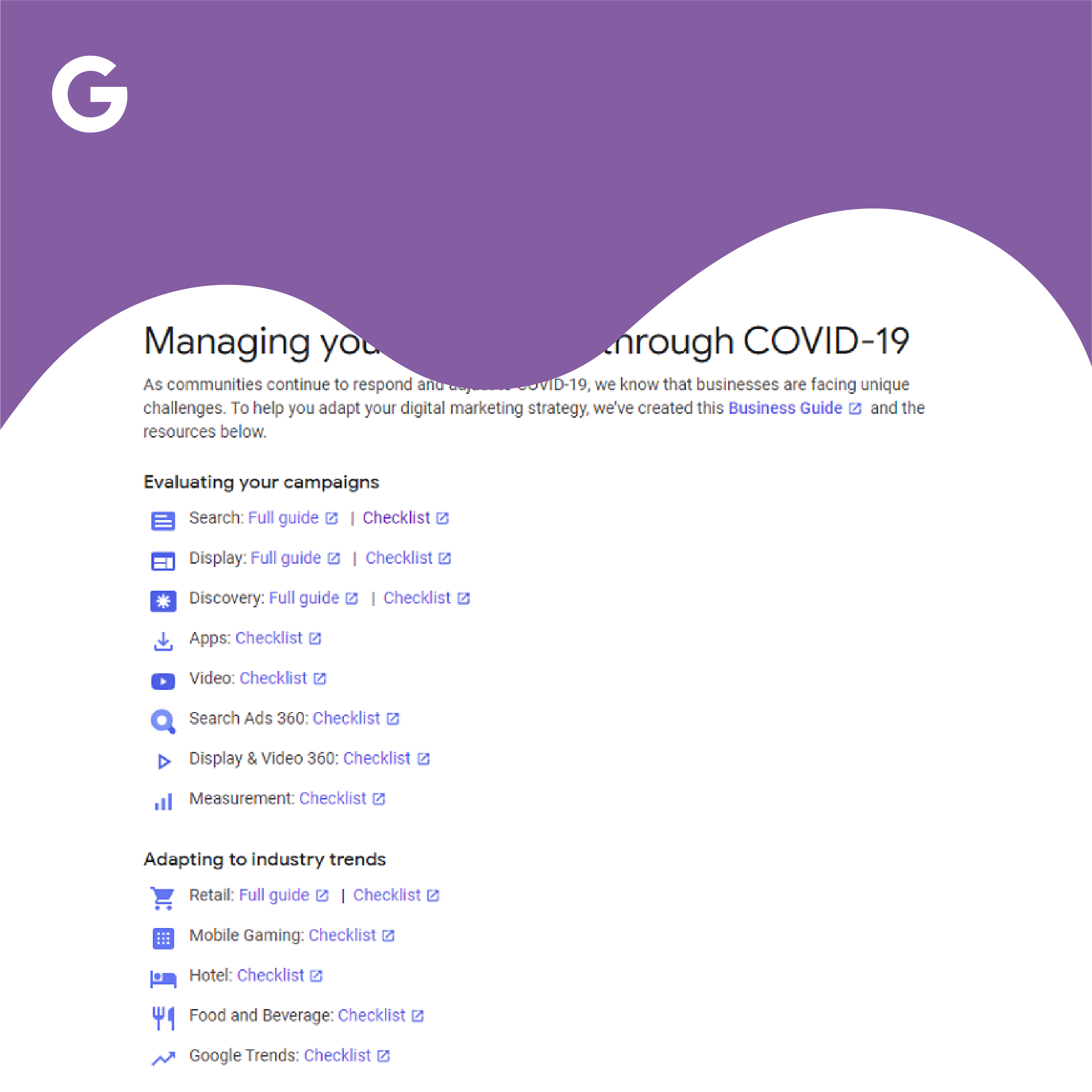 Are you involved in decision-making for a business?
If the answer is yes, this is for you!
Since the pandemic started, Google has been releasing insight reports and trends trackers to help brands navigate through the rapidly-changing consumer landscape affected by social distancing measures and economic slowdown. Now, the search giant is creating an unified space specifically designed to help you and your business manage your campaigns for the time to come. Google considers that:
"It's important to understand the potential impact of changes in consumer behavior on your business. As you evolve your short and long-term digital marketing strategies, we want to be there to help. That's why we've created a single destination for product guidance and business considerations for managing your campaigns through COVID-19."
Lean more here.