Instagram introduces 'You're All Caught up' message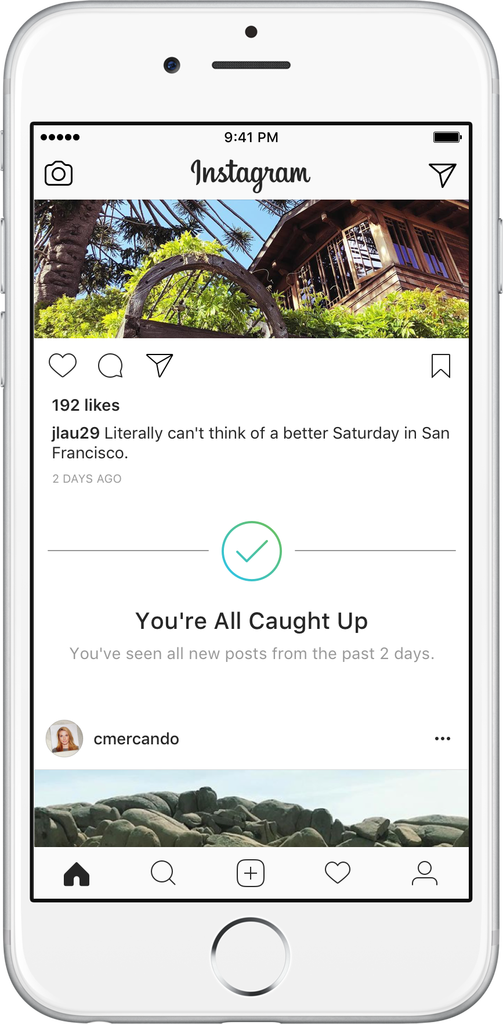 You have probably come across "You're All Caught Up" message on Instagram after you've seen every post on your feed in the past few days. This message is Instagram's latest effort to ensure that the time users spend on the app is 'time well spent'
Instagram's CEO commented on the matter as follows:
"We're building tools that will help the Instagram community know more about the time they spend on Instagram – any time should be positive and intentional. Understanding how time online impacts people is important, and it's the responsibility of all companies to be honest about this. We want to be part of the solution. I take that responsibility seriously."
This new option ensures that users have not missed recent photos or videos, and allows them to easily keep track of where the new posts end – a task proving challenging especially with posts appearing out of chronological order!
Read more here.