Facebook develops new tools to view all Pages' ads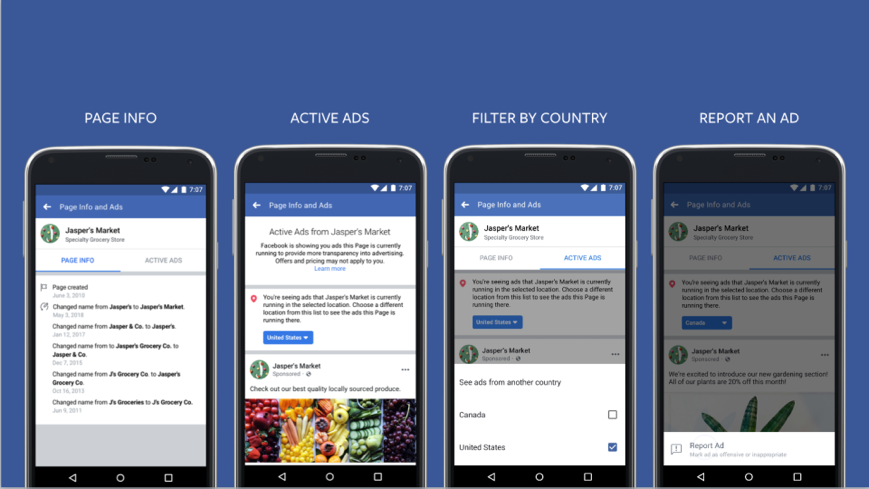 Just as Twitter launched its Ads Transparency Centre, Facebook has also taken a similar step. To bring more transparency to ads and Pages, the social media giant has added two features that would give people more information about any organization and the ads it is running.
The first tool is the 'View Active Ads', which allows users to see all ads, even those that are not targeted to them, a Page is running across Facebook, Instagram, Messenger and their partner network. It will also enable users to filter ad listings by region and report suspicious ads.
This tool will provide users with more insight on how political advertisers are using social media to manipulate voters' opinions, but it could also prove vital for social media marketers. It can be used for research purposes for brands to view their competitors' ads and get an understanding of how they are targeting their Facebook audience.
The other option is the 'More Page Information', which gives users the ability to view recent name changes, and the date the page was created. This option will be available for all pages.
Read more here.