Instagram rolls out auto-captions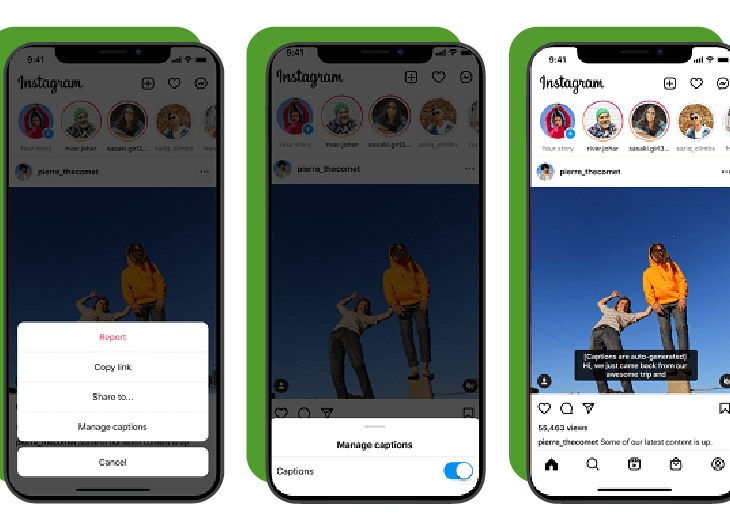 Instagram is introducing an auto-caption feature on feed videos. The platform has done it before on Stories and IGTV and it is building it up by popular demand.
Instagram is having accessibility in mind with this feature as explained:
"Adding captions makes Instagram more accessible to those in the deaf and hard-of-hearing communities. Captions are default ON for creators."
It will give creators the opportunity to increase viewership with sound on and off. Whether it is because you forgot your headphones or you just don't want much noise, browsing Instagram with sound muted is a now a very valid, easy thing to do!
The captions will be available in 17 different languages.
For more info, read here.