Pinned posts are coming your way from Instagram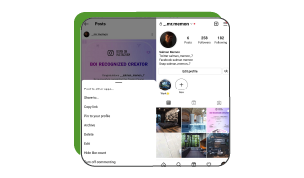 Instagram aims to serve its users with a full set of features providing a user-friendly experience across its interface. Even if this means imitating other rivals' key features, the platform is ready to give it a whirl.
Instagram is testing an option that will allow users to pin up to three posts to the top of their profile – a feature that is a carbon copy of Twitter's "Pin tweet" & TikTok's "Pin a video".
Brands could use this feature to raise awareness about a specific product for a while, or highlight any other useful content.
It is also worth noting that Instagram is currently working on an 'Edit Grid' option, which will allow users to re-arrange posts across their profile grid.
Check out more here.