Instagram rolls out Music & Reels to the Middle East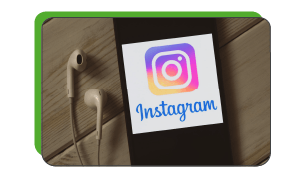 Last week, Mark Zuckerberg probably woke up in a good mood because out of nowhere Facebook decided that the Middle East was deserving of the music feature literally everyone in the world has used since 2018.
"Instagram Music is not available in your region"
After years and years of seeing this very annoying popup covering almost half the screen, we can finally say: good riddance!
In related news, Instagram Reels, or as you all probably remember them, the "TikTok clone", is also available for all in the region, including a layout change in the IG app that places the Reels feed at its center.
So far the countries where Reels are now available are:
UAE
Saudi Arabia
Qatar
Kuwait
Oman
Bahrain
Iraq
Jordan
Lebanon
Tunisia
Algeria
Morocco
How successful will they be? We are not sure and it will depend on whether the algorithm can show relevant videos for you and the region and get you hooked like TikTok's does. So far it's showing me a lot of videos of Irish dancing. Ok?