Facebook expands short video monetization options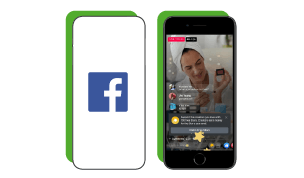 Embattled with the reduced ads capabilities from Apple's privacy changes, Facebook is pushing to give advertisers all the alternatives possible to monetize everything they can. Last week, and as part of this trend, Facebook is expanding both access and options for video monetization on the platform.
The first update modifies the eligibility criteria for on demand video ads to give more creators the chance to monetize their content. The new requirements are:
600,000 total minutes viewed from any combination of video uploads [previously, this requirement was only considered for videos that were at least 3 minutes long]
5 or more active video uploads or previously Live videos.
The requirements for ads on Live streams have also been modified, going from an invite-only system to an application system. The criteria is now:
60,000 Live minutes viewed in the last 60 days
Meeting the video-on-demand program requirements
Not only will more creators have access to advertise on the platform, but also more videos will be eligible for monetization. Previously, only videos at least 3 minutes long could have ads. Now:
1-minute long videos: minimal ads can appear as early as the 30-second mark
3-minute long and longer videos: ads can appear as early as 45 seconds in
Facebook is also testing different types of ads including sticker ads in FB Stories. We still do not know what they will look like, but so far, very interesting!
Learn more here