Instagram Stories might soon have a timer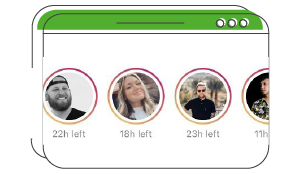 Tick-tock, tick-tock – watch it before it's long gone!
In the hope of beefing up its engagement performance, Instagram is currently experimenting with a new timer listing for Stories.
Placed beneath each Story bubble, the timer listing will show users the remaining time to view a Story before it expires.
There are no further details from Instagram about this functionality at this point.
Learn more here.