Instagram to add its own map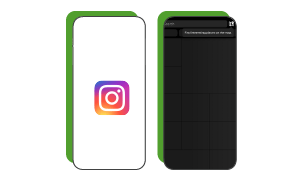 After the success of Snapchat's Snap Map, it seems that Instagram is here to, ehm, liberally adapt the feature for its own platform.
Referred to as a somewhat generic 'Map Search', the feature so far will allow users to search for businesses that are tagged by regular IG users as well as hashtags like #takeaway. This is of course greatly beneficial for small businesses—and specially those with instagrammable spaces, but you probably already know that is important.
The map feature is currently being tested in Australia and New Zealand, with no timeline for rollout in other regions just yet.
Learn more here