WhatsApp to introduce a local business directory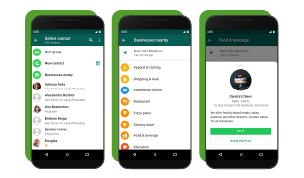 After a relatively slow summer season for WhatsApp business updates, last week the Facebook-owned messaging platform is coming with could be game-changing for local eCommerce efforts.
Currently testing in Brazil, WhatsApp is introducing a local business directory that allows users to search for businesses in the platform that are registered in the platform and are somewhat close to your area. The feature will also categorize businesses according to type, such as restaurants, groceries, apparel, and plenty more.
These are definitely exciting news for small businesses, which will also mean that not only will business be able to have a whole shopping platform but also will be able to passively advertise locally through this new directory.
Learn more here