Instagram to consider expanding 'Close Friends' for Stories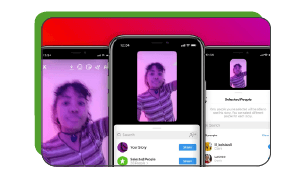 If you have an Instagram account, then you are well aware that close friends is a feature that allows users to create an exclusive list of friends to share private stories with. We believe it is a useful feature, to the extent that Twitter is in the process of adapting it to its own platform.
Now, Instagram is building on the concept to create a new mechanic called 'Selected Friends'. According to reports, 'Selected Friends' will allow users to pick individual users when sharing a story. Although it sounds a bit tedious, the ability to edit on the spot the list of people you want to share your story with might prove very useful.
Currently, 'Selected Friends' is only available in Brazil but we will keep you posted once it is rolled out internationally.
Learn more here