Twitter opens up applications for Professional Profiles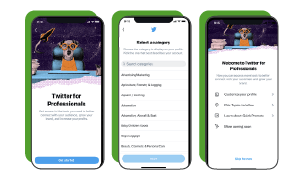 A new Twitter is upon us, and you can be part of it now. If you are creator, a business, an organization, or use your account as anything but a regular user, then this is for you.
After announcing the arrival of Professional Profiles, the platform is finally offering a roadmap for their rollout. The first feature to arrive is the dedicated 'About' module, which will display your business' location, hours of operation, and additional contact methods.
Additionally, Twitter opened up applications to turn regular business profiles into Professional Profiles. The form is a really simple one, only requiring your business' basic data.
Learn more here