Instagram to sunset 'Swipe Up' link mechanic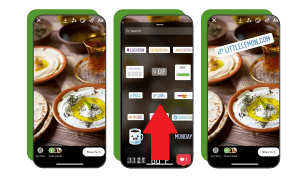 This is huge.
Say goodbye to the 'Swipe Up' mechanic as the only link feature in IG Stories—the new link sticker is here!
Honestly, the swipe up was probably one of the most over-engineered features in mainstream social platforms. This link sticker makes much more sense – and it's more useful too. In addition to all the potential creative opportunities (imagine the shenanigans from getting users to tap specific parts of images to access the link!), the switch to a sticker has practical benefits. From Instagram:
Users can receive quick reactions and replies on posts that have the link sticker, like any other story that is shared (e.g. the tray of emojis), whereas you couldn't receive feedback with the "swipe-up" link.
So far the sticker will only be available for those accounts that could already add a swipe up.
Learn more here