Twitter expands ticketed Spaces access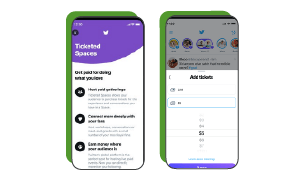 This is great news for all the Twitter creators out there—especially those who have invested into creating a community on Spaces. If you are a creator but you still haven't hopped on the Spaces train, there is, ehm, still space!
The latest announcement comes from the platform itself, as it is giving the option to those who can already host Spaces. (Remember, only users with 600+ followers can do so). Twitter had introduced them officially back in May as a very limited test, but now the ability to monetize them will be available for more iOS creators.
Given that Fleets are no more, this audio-only feature will be Twitter's center of attention for all updates and feature development, so creators and businesses alike should keep that in mind when building content strategies.
Learn more here