Instagram to tighten rules for influencers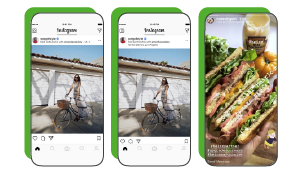 Most influencers, whether they are beauty or fashion or technology-focused, have favorite brands they praise and recommend. However, if the brand is paying the influencer to feature their products, and the influencer does not clearly disclose their commercial partnership properly, then not only is it anti-ethical— it's also illegal.
A UK watchdog found that unfortunately many influencers do not follow these rules, as simple as adding the #ad hashtag in their promotional posts, and end up misleading customers. To curb these malpractices, Instagram is introducing new tools such as prompts and algorithm-based warnings. Rolling out next year, the new measures will:
"include a prompt requiring influencers to confirm whether they have received incentives to promote a product or service before they can publish their post, and new algorithms built to spot potential advertising content."
Does your business partner with influencers? Make sure they follow the rules!
Learn more here.