Instagram updates its Branded Content tools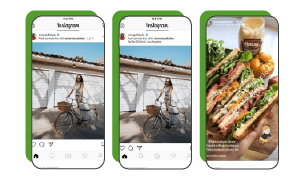 As the premier location for influencers, Instagram has a puzzlingly limited collection of features for paid promotions.
In an effort to expand its catalogue, the platform is updating its Branded Content tools to allow creators to tag up to two different brands in any individual piece of branded content. In addition, creators will be able to post said content without the brand's approval—the tag will then stay pending until the brand gives the green light.
These updates are a welcome addition that will grow the opportunities for collaborations and partnerships as well as allowing greater flexibility and efficiency for creators and brands alike.
The new features will also be good for IG Live, IGTV, Reels, and Stories soon.
Learn more here