Instagram's new "Close Friends" circle for Posts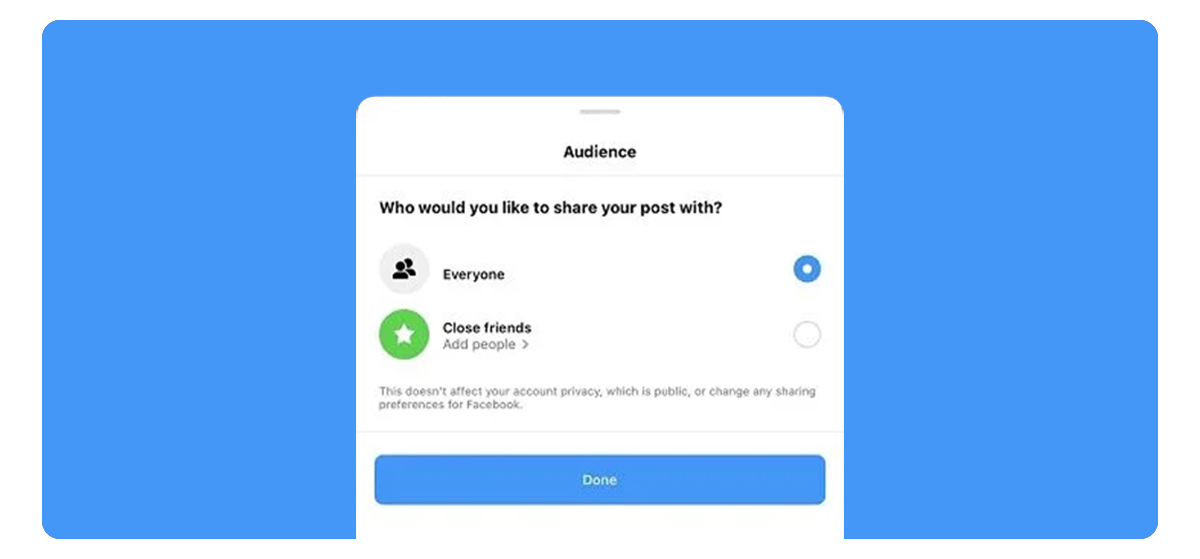 Instagram is giving its "Close Friends" concept a shiny new twist, extending the ability to share feed posts with your closest pals.
With the new "Audience" selector option, users can handpick a select group to see their feed posts.
This aligns perfectly with Instagram's latest shift towards private social sharing and bypassing the public eye, having already added Notes, Reels and Stories into the "Close Friends" option.
While Instagram hasn't spilled the beans on the specific countries where this feature is being tested, it's certainly a move aimed at further personalizing your social feed.
So go ahead and share those embarrassing photos with your closest friends, trust us they'll understand.
Read more about this update right here.