Instagram's 'Reels' is officially here to challenge TikTok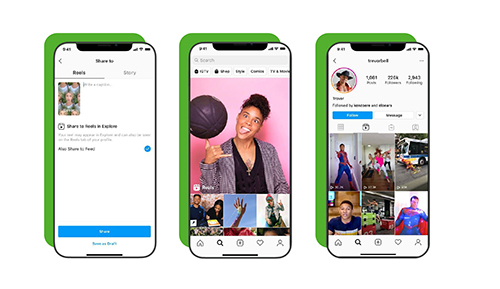 Is TikTok in trouble?
Since President Donald Trump issued an executive order calling for a ban on the Chinese-owned platform, TikTok's future is uncertain and it could be enjoying its last days in the US. Despite Microsoft's efforts to join the social media party by acquiring the US operations of the platform, legal and regulatory hurdles could prove to be fatal for its future.
However, what is a problem for some is a golden opportunity for others. Instagram is more than eager to fill the potential void left by TikTok with the official launch of 'Reels', its enhanced video editing features—which are integrated on the Stories creation mode and not in a separate app—mirroring what made TikTok famous.
Will TikTok creators move to Instagram?
Will Reels still be popular if TikTok escapes the ban?
Are US-based creators influential enough to affect TikTok's user base abroad?
We can't answer any of these questions just yet. But if you're a creator or an advertiser who wants to start playing around with Reels, click here to check out Instagram's helpful Twitter thread explaining how to use its most important features.
Learn more here.