LinkedIn to join the audio-only social feature scene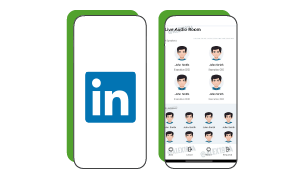 If Twitter was not enough, Clubhouse is about to have another competitor: LinkedIn. Preliminarily called 'Live Audio Rooms', the business platform is reportedly developing an audio-only social feature for the platform.
Oddly enough, this might make sense. There is a lot of potential for brands and companies to communicate through audio rooms, whether as webinars, interviews, or any other related use case.
Be ready, though, for all the motivational stories and implausible business case studies, now in audio format!
Learn more here