Meta updates its ads center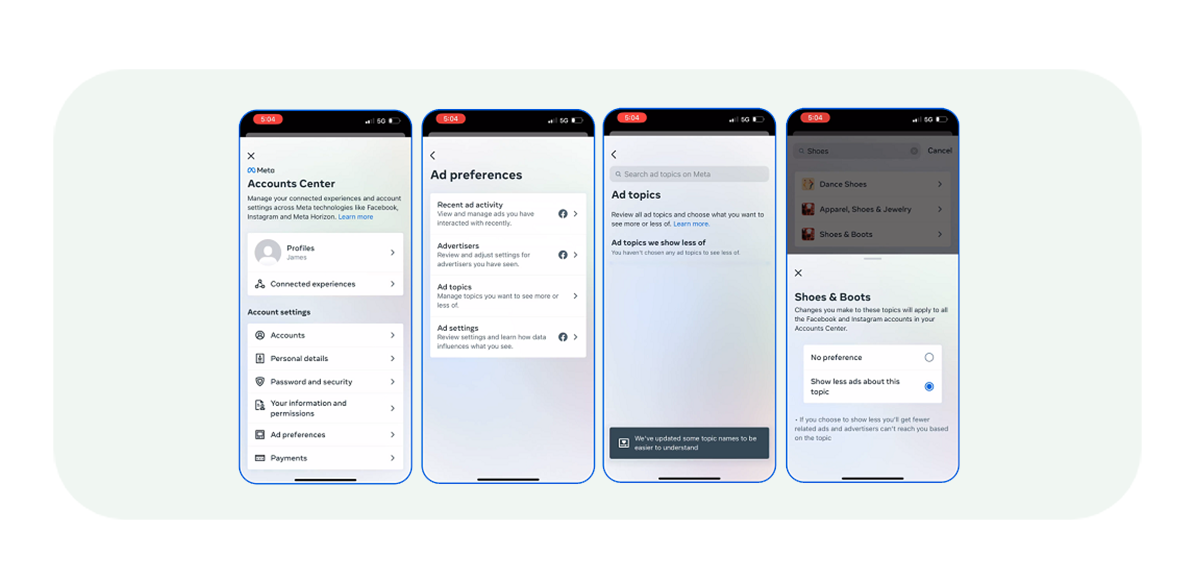 As of February, Meta will deny advertisers gender targeting of kids under 18. The company will also grant underage users the ability to control what ads they see on Facebook and Instagram via Ad Topic Controls.
However, access to age and location data will remain permissible. But Meta has reassured the public that age-inappropriate adverts pertaining to alcohol, weight loss products and financial services promotion are already restricted.
Why the sudden care for the safety of our children? Well, Meta welcomed its New Year with a meaty +$400M penalty for violating the General Data Protection Regulation (GDPR), as ruled by Europe's watchdog the Irish Data Protection Commission (DPC), by forcing personalized and behavioral ads onto its users.
Meta's ad giant status has proved precarious, the company now mired in a mad life-or-death stock scramble as it juggles deflecting the flames of TikTok's heat while dealing with the impact of Apple's opt-in ATT privacy framework.
Let's wait and see whether Meta will win its appeal, or eventually succumb to stricter regulations that might upend the entire advertising industry.
In the meantime, read here what Facebook had to say.