Talent Manager soon on TikTok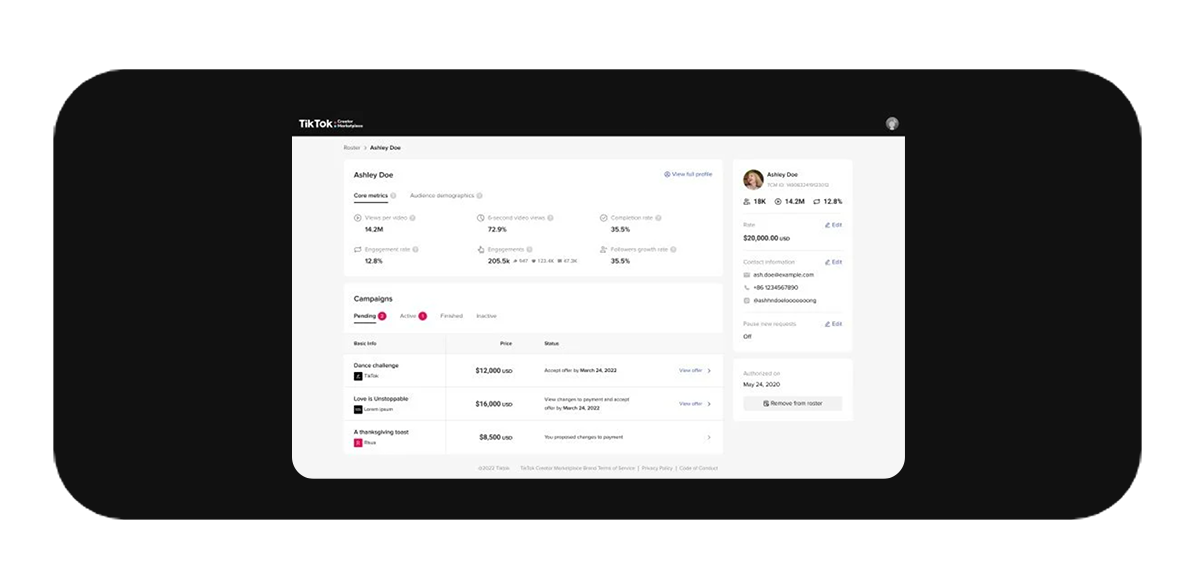 TikTok is making it easy for brands to work with its popular creators by launching a Talent Manager roster in the Creator Marketplace.
This new feature will help small and medium-sized businesses find the perfect talent that aligns with their brand values and personality.
TikTok's warmly welcomed addition comes to streamline the best collaboration opportunities and facilitate monetization, thanks to its AI-driven and NLP-based matching algorithms that curate creators via keyword and parameter search. The panel will display searched creators' core metrics, audience demographics and previous collaborations to help you make more informed decisions.
Talent managers donned with creator authorization will be able to negotiate deals on behalf of their celebrity creators/agencies; either through a 'direct invitation', or an 'application campaign' that maps out potential matches based on the pitched project. The update will also allow campaign management and creative work funneling.
Read more here.