Meta updates its settings to protect teens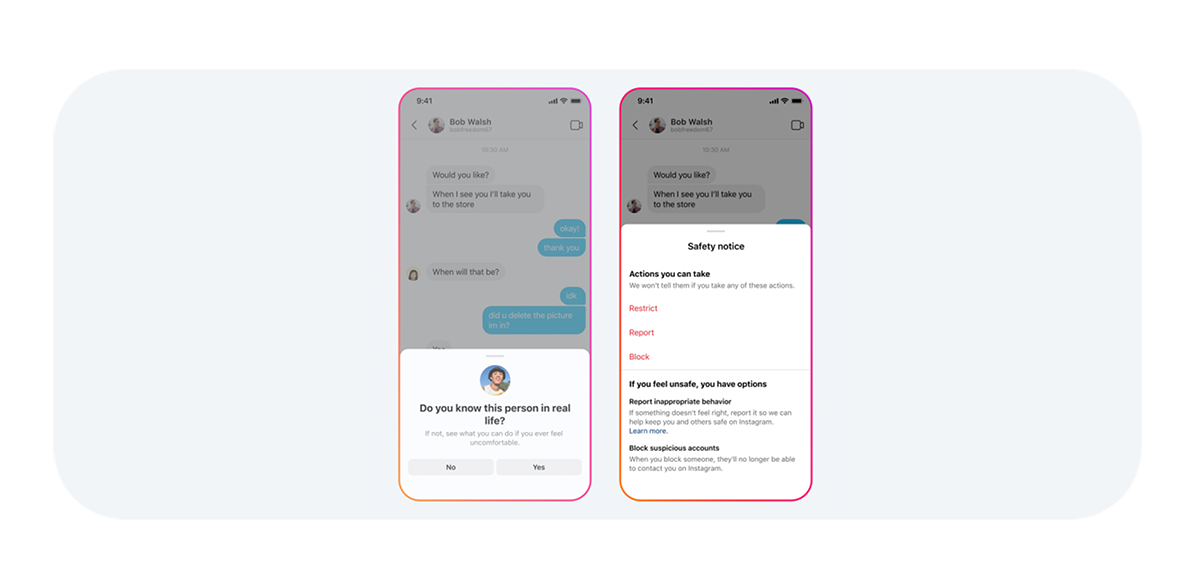 Facebook and Instagram are imposing new privacy defaults on users under the age of 16, or 18 in certain countries, to protect them from online harm.
Instagram's multi-faceted privacy measures include hiding suspicious accounts in 'People You May Know' recommendations, removing the message button for some accounts, and more.
On the other hand, Facebook will be defaulting newly registered underage users' privacy settings that are related to their friends list, public posts, and more.
Learn more here.