Resso teasing the 'TikTok Music' launch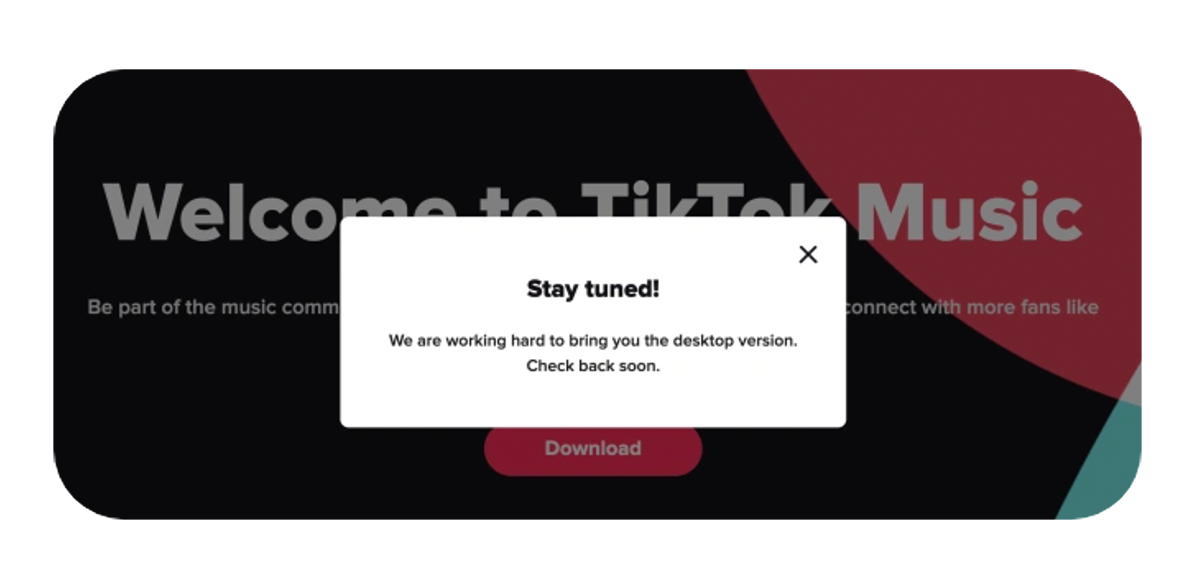 Eyes on you, Spotify (and YouTube Music).
TikTok is eagerly edging its way into the music streaming scene, minting new superstars and speeding up the talks with recording labels.
The rumor mills have finally borne fruit. Trademarks have been officially filed. Recent code-digging discoveries by TechCrunch unraveled that ByteDance has been offering a 'TikTok Music' service inside its music streaming app Resso.
ByteDance also launched a website, 'music.tiktok.com', with its beta-version only available for a limited number of countries.
Let's see how TikTok will manage to fight piracy and whether it will compensate its rightsholders fairly or not.
Learn more here.