Snapchat announces 'Snap Kit', a new app developer platform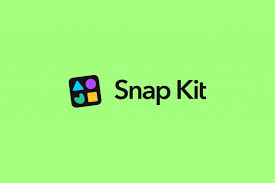 Snapchat is opening up its app to outside developers and allowing them to put a little Snap in their app.
It has introduced Snap Kit, a new API that will allow developers to integrate Snapchat's features into their products, such as Bitmoji, Stories, Snap's login for sign up, Snap Map content and generate branded stickers with referral links.
Snapchat is heavily focusing on privacy as a unique selling point and differentiator from Facebook. It is taking privacy very seriously when it comes to Snap Kit in order to prevent a Cambridge Analytica-like scandal. Users won't have to share their social graph with apps, and developers utilizing Snap Kit won't be able to ask for users' email, phone number, age, location or gender.
Snap Kit will offer four integration options, namely Creative Kit, Login Kit, Bitmoji Kit and Story Kit. More details about each element are provided in the following video:
[wpvideo wh8zM8Vo]
Read more here.