Snapchat introduces group video chat & user tagging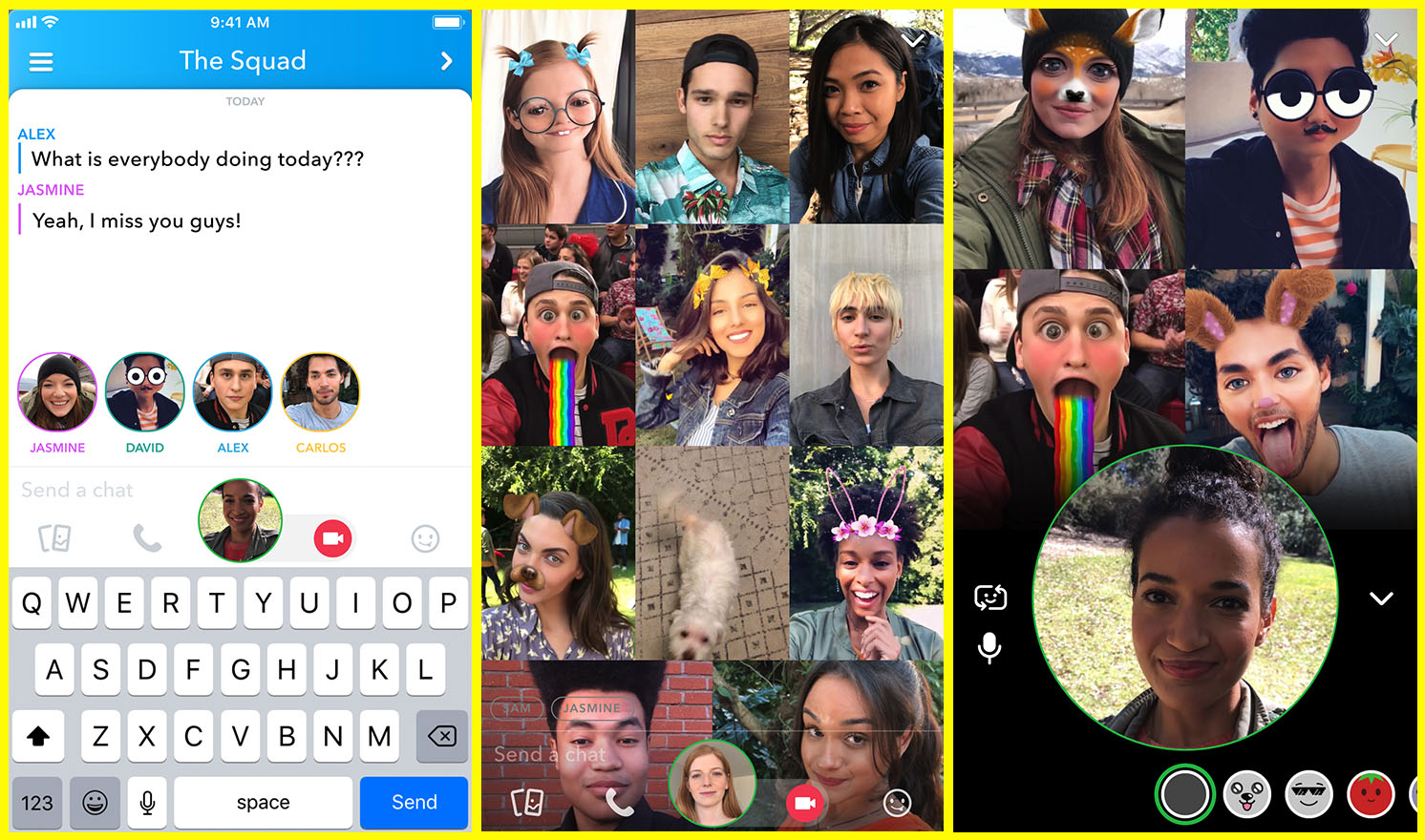 Snapchat is rolling two updates that might potentially increase usage and give accounts a boost in reach.
The platform will roll out group video chat and user tagging globally in the upcoming weeks on iOS and Android.
Group chats could include up to 16 users in video and 32 users for voice where users can choose if they want to enter group calls with just voice, video or both. They are able to add face filters in their group video chat too.
Also, users can now mention and tag their friends in their Stories. Those who have been tagged will be notified via chat where viewers of those Snaps can add tagged users as friends or swipe up to see their Stories if public.