Snapchat introduces 'Here for You' feature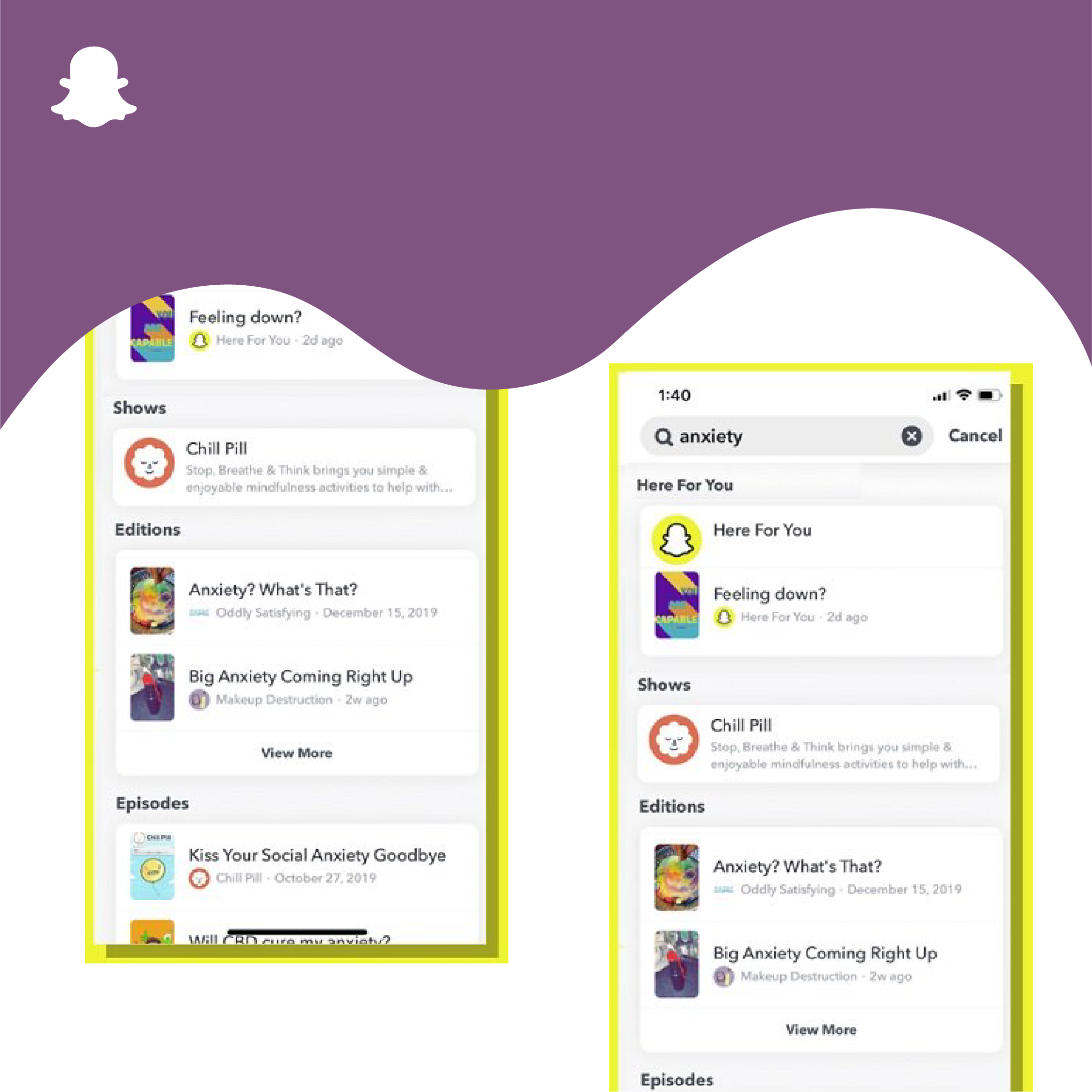 TikTok is not the only platform that is taking measures to assist users with their emotional well-being.
Snapchat, on the occasion of Safer Internet Day 2020, has released a new feature called 'Here for You' to provide users at risk of a potential emotional crisis with resources on how to tackle it in real life. The platform announced that:
"Here For You, which will roll out in the coming months, will show safety resources from local experts when Snapchatters search for certain topics, including those related to anxiety, depression, stress, grief, suicidal thoughts, and bullying."
We hope that Snapchatters will actually search for those terms on the Snapchat app— search being a bit of an overlooked function in the app. Our biggest gripe, though, is geographical: we also hope that those resources are tailored for regions outside the US and Europe, as international audiences also could benefit from emotional support.
Regardless, it is a step in a positive direction. Platforms have to fully acknowledge the need to provide support to their young and most vulnerable audiences—and this should only be the first step.
Read more here.