Snapchat introduces its own 'For You Page'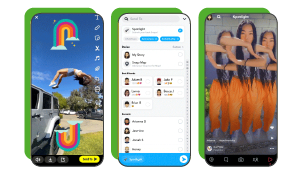 Long are the days when we were in shock that Instagram had blatantly copied Snapchat's Stories format; even the original Story app is now copying the trendiest app in the market—TikTok.
Snap is introducing 'Spotlight', a sort of feed from curated content that looks awfully similar to TikTok's For You Page. Snap's approach, though, seems a bit different: whereas TikTok's FYP collects the best videos from all users to show them to each individual user's feed through an impossibly addictive algorithm, Spotlight's content will consist purely of creator submissions. Spotlight will also not allow public comments.
Will Spotlight steal at least some of TikTok's market share? We do not know yet, but Snapchat surely wants to make sure that's the case, as it is enticing creators to contribute with a promise to earn a share of a daily one-million-dollar creator fund.
As usual, it will only be available initially in the US, Canada, Australia, New Zealand, the UK, Ireland, Norway, Sweden, Denmark, Germany, and France.
Learn more here.