Snapchat introduces multiple format ad options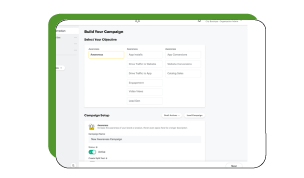 Snapchat is introducing a new ad delivery option, where advertisers will be able to include multiple video ad formats in only one ad set. As explained by Snap Inc.:
"Multi-Format delivery will offer brands buying on Snap the opportunity to purchase multiple advertising formats in one cohesive ad set, optimizing towards clients central goal or objective. The product launch will include all of Snap's video ad formats including Snap Ads, Story Ads, Collection Ads and Commercials and will feature Snap's camera offerings (augmented reality) by Q2 of 2022."
In other words, brands and businesses can now set up numerous ad formats and options into the Snap Ads manager and then place them all across Snap's suite.
This is useful for two main reasons: first, Snapchat's automated placement tools will now be able to place ads in optimum locations and maximize ad response. Second, it will be easier for brands to manage their campaigns as all the elements will now be in a single set – although it will be harder to manage specific ad elements.
Learn more here