Snapchat launches its AI Dreamscapes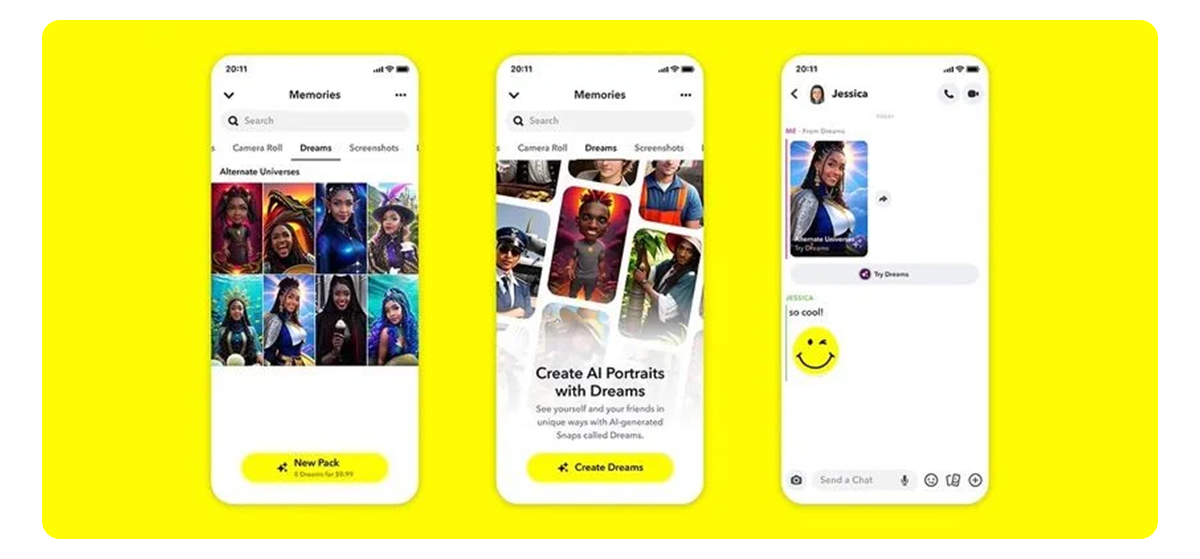 Hot on the heels of its My AI chatbot, Snapchat is unveiling another exciting AI feature called Dreams, first teased during the Snap Partner Summit back in April.
With Dreams, users can transport themselves into "fantastical dreamscapes" and experiment with selfies to conjure up all sorts of imaginative scenarios, ranging from "alternate universes" to back-to-school themes.
To have Snapchat's AI generate those for you, you need to take or upload some real-life selfies from the camera roll section called Memories.
Here's the lowdown though: Snapchat will price Dreams creations at $0.99 per set. However, the icing on the cake is that the first batch of eight images will be free for all users, and Snapchat+ subscribers get one new pack for free every month.
Initially launching in Australia and New Zealand, Dreams will become available to users worldwide in the coming weeks.
Prepare to be wowed by Snapchat's Dreams and add a playful spin to your selfies, AI-style!
Discover more dreamy details right here.