Snapchat partners with Spotify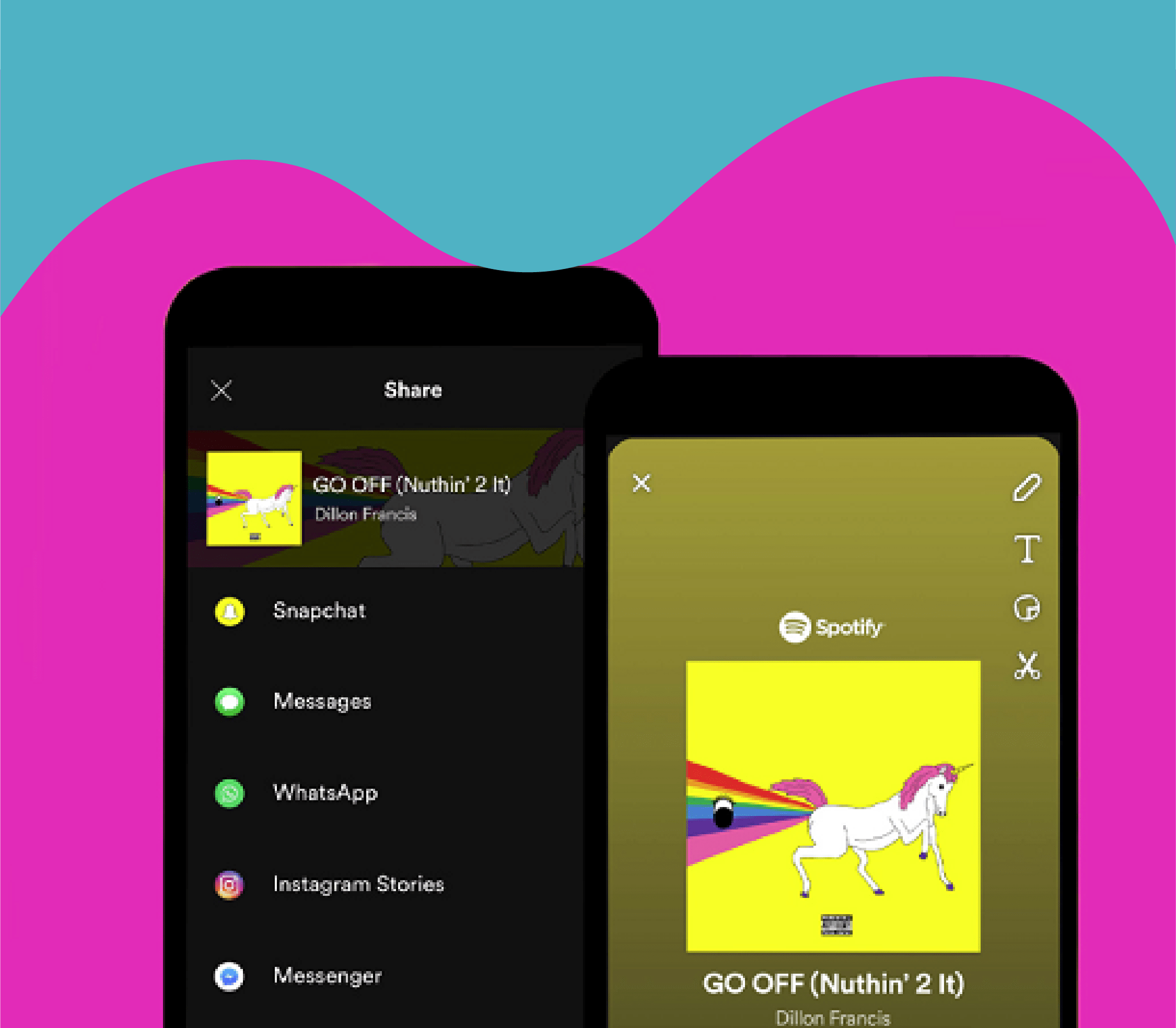 Snapchat has partnered with Spotify to allow users to share what they are listening to on Snapchat.
Users can easily take advantage of this update by following the steps below:
Tap the "share" menu (three dots on the right of the screen) while you're listening to any song, album, artist, or podcast
Select "Snapchat" from the dropdown list
Snapchat will open a new Snap with the full album art included
Edit and send—whether to a few people or to your Story!
The new sharing option currently originates from Spotify, versus Snapchat having its own music sticker to allow users to share a Spotify track directly from Snapchat, on Snapchat.
Read more here.