Snapchat to allow username changes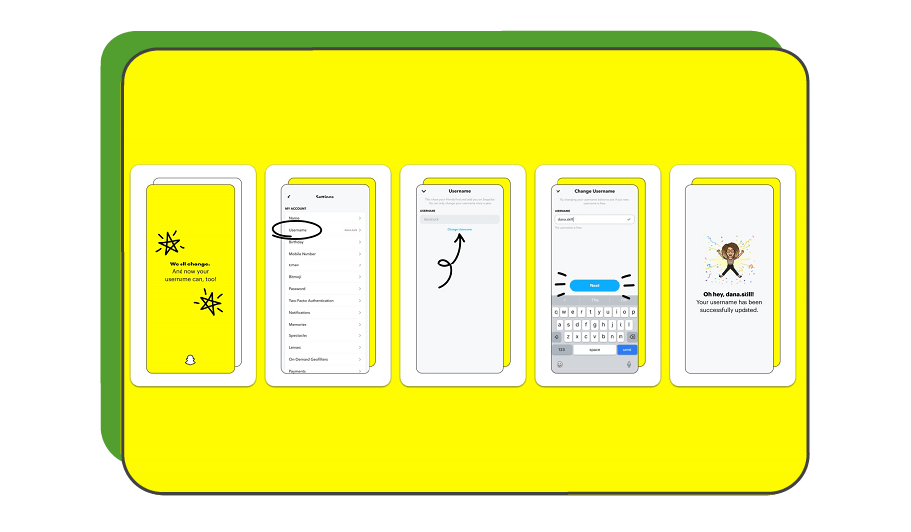 Snapchat has announced that it is rolling out one of its most requested updates — the ability for users to change their username in the app. A large number of millennial users might not be satisfied with usernames they've picked at 15, so now they have the chance to pick a, hmmm…wiser name!
Users can change their username once a year, but they won't be able to switch to usernames that have already been used. To update the username, users have to go to settings and tap on username.
This feature will not have an impact on friends' list, Snap code, Snap score, Memories, etc.
Learn more here.