Twitter tests playback media controls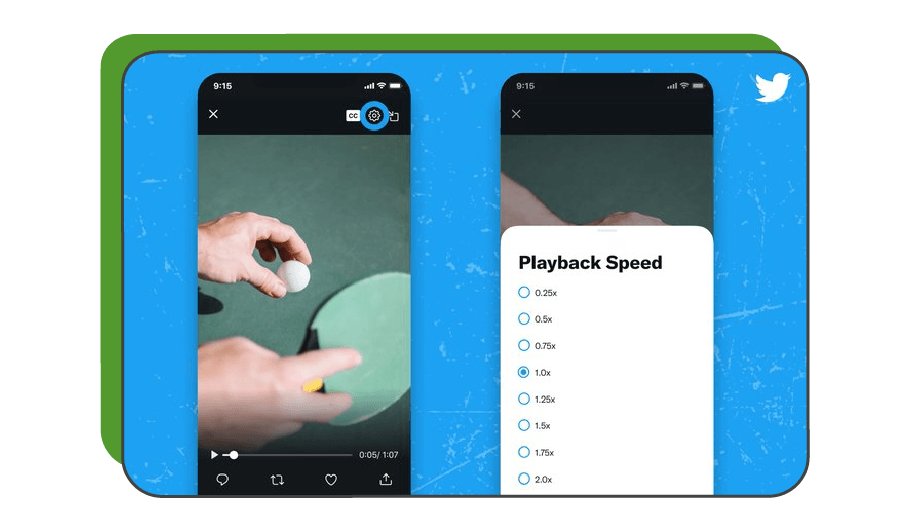 Twitter is testing a playback option which is a new feature that will allow users to control the playback speed of both video and voice tweets in the app. Many people have asked for this option since it is available on other platforms such as YouTube and WhatsApp.
Twitter is giving you the option to accelerate audio & video clips to get through longer content faster and slow down at specific parts. You can also leave the setting as it is and play the clip at normal speed.
This feature is only available for some of Android users, but it will soon be available to all!
Learn more here.