Snapchat touts new ad solutions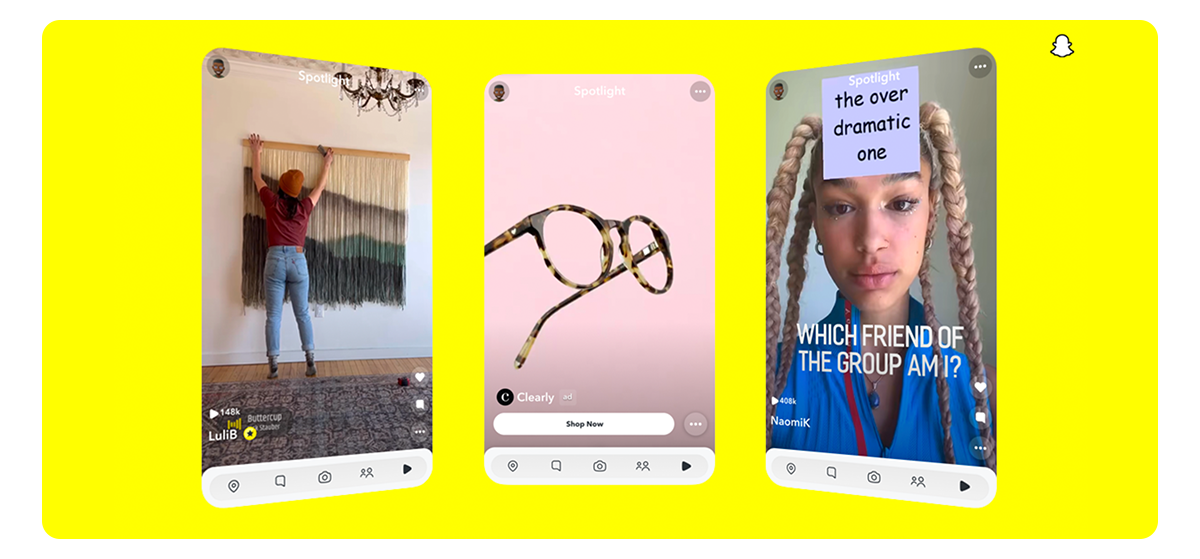 Meta wasn't the only media giant present at Newfronts. Snapchat unveiled its own basket of features and products at the event.
These new offerings aim to improve audience reach, streamline creator partnerships and smooth-out affiliate activations.
Starting with the first new feature, called First Story, which is a premium ad product that brands can purchase to reserve the first Snap Ad that users would see when they watch their friends' Stories.
Ads are also expanding into Spotlight – Snapchat's take on TikTok's "For You" tab – on a global scale.
In addition, Snapchat is taking a leaf out of YouTube's book with its brand-new Snap Star Collab Studio. This Studio functions like a matchmaking hub that facilitates partnerships with Snapchat's homegrown talents.
It is currently being piloted with US-based creators, but will be rolling out gradually to more markets.
Lastly, Snapchat is also experimenting with sponsored link suggestions inside chats with My AI, ranging from video game trailer recommendations to local restaurant ideas inspired from Snap Map.
Do keep an eye out for these new features!