Meta bringing AR ads to Reels and much more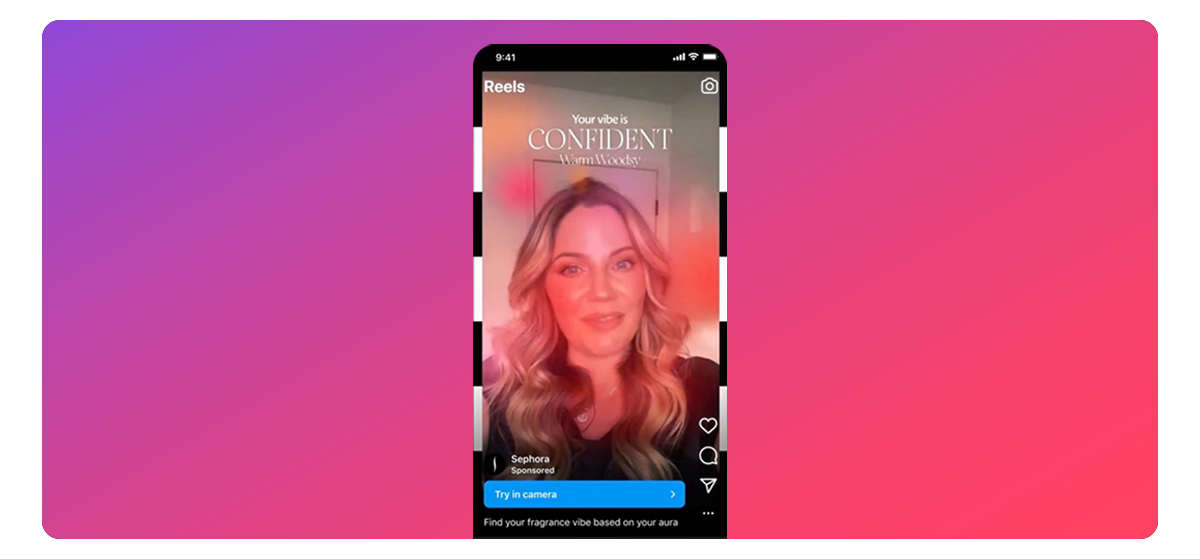 Meta is expanding its AR advertising offerings to Instagram Reels and Facebook Stories, as revealed at the annual IAB Digital Content Newfronts.
AR ads were originally available on both Instagram and Facebook feeds, as well as Instagram Stories. In turn, this move aims to offer brands more ways to engage users with immersive ad formats, particularly the younger Gen Z audience who have shown higher ad recall.
Sephora is already testing these AR-enabled ads with its latest filter that has shoppers pressing their thumbs on their phone screens to generate an "aura vibe," which helps them pick the perfect fragrance.
Tiffany & Co.'s AR ads are also up and running, transporting users to its iconic 5th Avenue flagship store for an exhilarating jewelry browsing experience.
Besides its AR advancements, Meta is enhancing Reels ads with larger CTA buttons to fit in ad thumbnails, headlines and retailer website URLs.
In addition, Facebook users can now pause video ads to preview the destination URL, which boosts click-through rates. Reels are also getting new multi-destination product ads that display a carousel of product images.
With these updates, Meta will undoubtedly get a solid edge over Snapchat and TikTok in its race for advertising dominance.
Stay on the lookout for these fresh ads while you delve into more deets right here!