Social Recap: April 2022 Trends & Platform Updates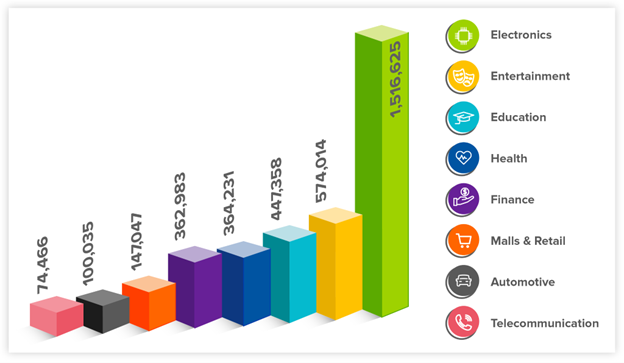 Every month, we at Netizency identify a group of Arabic and English keywords from different industries in the region, classify them according to the volume of mentions, and analyze the topics of conversation across all social and online media.
Between April 1-30, 2022, the top three most discussed topics were electronics, entertainment, and education, followed by health, finance, malls & retail, automotive, and telecommunication.
Social media in April 2022
Overview
Fun fact: Did you know that April is the first of four months to have a length of 30 days, and the second of five months to have a length of fewer than 31 days? This year, April also paved the way for interesting conversations that have managed to dominate the online sphere.
Technology updates – such as the leaks and rumors about the new iPhone 14, iOS and other app hacks, various promotions, Ramadan giveaways, Elon Musk's bid to acquire Twitter, and last but not least, major tech companies' reactions to the infamous Will Smith x Chris Rock incident at the 94th Academy Awards – were the main conversation drivers last month.
The last day of Expo 2020, various Ramadan shows and the reviews around those, Eid Al Fitr activities, and cinema news dominated the entertainment conversation in April 2022.
Coming in third place in April, the conversation about education was heated, sparked by the Saudi Ministry of Education's decision to keep schools open during Ramadan – a first in nearly 15 years.
Top Themes
Electronics
Apple is gearing up for the release of its iPhone 14, and everyone online has an opinion about what it will look like, how much it will cost, and who should buy it.
In April, there were rumors galore about the new phone. Some said it's going to have a digital assistant that can talk to you in your native language and help you find your keys when they go missing, while others said it's going to be able to predict your every move and order pizza when you're hungry. And still, others said that it will be able to tell you which way is up when you're lost in space. It's an animated conversation that is still ongoing.
Additionally, April was the holy month of Ramadan, and hacks about how to keep one's phone from distracting them were plenty. Some considered technology an enemy during Ramadan, while others looked at it as an enabler. Both users and tech accounts rounded up some of their favorite hacks — from using iOS to organizing one's fast to making sure one doesn't miss out on any important notifications — and shared them with the world.
Perhaps one of the conversations that gained the most traction in April was Elon Musk's bid to acquire Twitter. There was a lot of talk about the bold move. Musk's 2019 tweet about his intention to buy the platform resurfaced, sparking animated conversations:
I think I'm going to buy Twitter. It's a great company. I've looked into it and they have really excellent financials. They're in good shape. — Elon Musk (@elonmusk) February 19, 2019
In a tweet sent out last month, Musk said he was "considering" taking the helm of Twitter, but added that he would need to know what he was getting into first. People online responded in a variety of ways. Some thought the move was funny, while others were disappointed. Some were hopeful about the potentially positive implications the acquisition might have on free speech.
Another topic that gained popularity in Electronics during April is tech companies' response to the Will Smith x Chris Rock Oscars incident. Some made light of the happening, writing it off as staged and downright funny, while others condemned the clash. Either way, the online world buzzed with chatter for a few days, birthing countless jokes and memes that were circulated across social media platforms.
Entertainment
April marked the end of Expo 2020 and you know what that means: It was time to take a look back.
A lot of online conversations centered around people's favorite moments from Expo 2020. Experiences ranged from the moment people stepped into Expo for the first time and were mesmerized by every single thing around them – and they made sure to express it online – to that time they got stuck on the wrong side of a wall and had to find their way back to where they came from.
Ramadan arrived, and with it came a whole new lineup of TV shows across the GCC. The Ramadan TV schedule is so special. Why? The answer is pretty simple: It's the time when people fast from sunrise to sunset, and watching shows is a ritual many friends and families have. Keeping up with a show, or multiple, is a way people find common ground during the holy month. Reviews and animated conversations were many online, once again proving the power of online interactions when it comes to extending real-life events and giving them a new dimension.
Moreover, Eid Al-Fitr activities provided an opportunity for people to engage with each other in a new way. Online users started conversations that matter, making connections that last in the process. A noticeable trend that gained traction during Eid was people sharing their Eid experience – their outfits, travels, and various activities. Eid brings people together not only in real life but also in the online sphere.
Education
Conversations around student life during Ramadan climbed the leaderboard this year. For the first time in no less than 14 years, the government of the Kingdom of Saudi Arabia decided to keep schools open during Ramadan, which divided people in their response. A video of a student imploring the Education minister to suspend schools during the holy month circulated online, sparking a plethora of conversations and reactions.
Another trending topic of conversation was the effect the Russia-Ukraine war had on the education system in Ukraine. What is worth noting is that media outlets and users from the GCC jumped on the bandwagon and contributed to the conversation. UNESCO's and UNICEF's efforts toward responding to the needs of Ukrainian children's education were a prominent topic of conversation.
Other topics of conversation centered around the scientific benefits of fasting, prayer, and reflection, along with success stories, graduation, and students' achievements.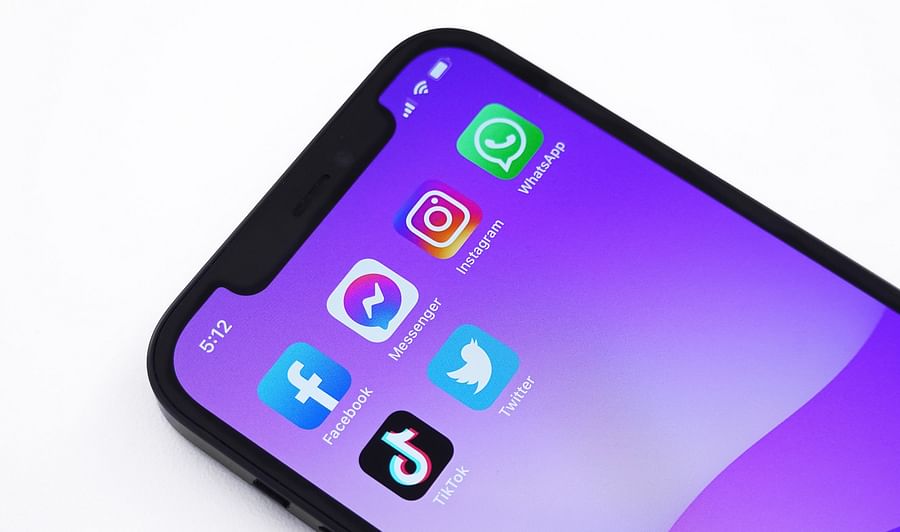 Platform Updates
Social media platforms move as fast as their users. We've compiled all the relevant updates for your business, so you don't have to look for them yourself.
The latest updates to social media platforms include:
Twitter
Tests a status indicator.
Experiments with bolder, more interactive ad formats.
Tests collaboration tweets by including more authors.
Adds an option to remove yourself from Twitter chats.
Makes Professional Profiles available to all.
Acquires enhancement app OpenBack to personalize push notifications.
Tests CC button on videos.
Adds bans on ads that contradict climate change.
Adds new promotion options for third parties.
Tests edits button.
Facebook
Introduces music replies in comments.
Adds climate change fundraising in Reels.
Instagram
Removes ads from in-stream videos.
Adds new editing tools for Reels.
Updates DMs with quick replies, music sharing, and new chat themes.
Tests an option that allows users to pin their favorite content.
Adds ready-to-use templates to Reels.
Tests to remove 'Recent' tab from hashtag search results.
YouTube
Plans to add podcasts to the platform.
Adds more engaging tools with timed reactions.
Adds subtitle editor where creators can now allow third parties to manage their videos' subtitles.
Adds new search insights.
Adds a new shelf display for trending shorts on the Trending page.
TikTok
Adds a background player option for lives.
Adds GIFs library to TikTok videos.
Adds Watch History feature to access videos you watched.
Starts a new Arab event to celebrate Arab Heritage Month.
Adds English auto-generated captions on all uploads by default.
Allows creators to build their own AR effects.
Test downvotes where users will be able to mark down video replies that they don't find appropriate.
Snapchat
Adds YouTube link stickers to facilitate sharing process.
Adds a new ASL Alphabet Lens that teaches users to fingerspell.
Adds Dynamic Stories allowing publishers to update their Discover tab in real time.
Google
Introduces multi search for simultaneous text-image searches.
Adds a new Recycling Attribute for businesses to raise awareness of eco-friendly projects.
Adds multiple features to fight misinformation.
WhatsApp
Adds Communities enabling users to share files, voice call larger groups, react with emojis, and more here.
*This article was originally published by Communicate ME as a two-part piece. Access the trends part here and the platform updates part here.