Meta Centralizes Ad Creation Process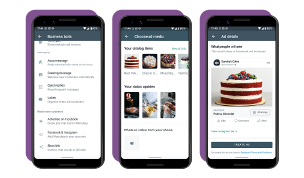 Meta is rolling out an exciting new feature that will help you increase your conversions and reach more targeted users!
Three main updates are part of this rollout.
Merging WhatsApp messaging tools into Meta Business Suite will allow businesses to connect with customers in their preferred way. It will also make it easier for users to reach out via their chosen platform. This will result in improved ad creation.
Moreover, when you create an ad campaign on Meta Business Suite, you'll be able to deliver ads using WhatsApp as a source. People who click on them will then be able to chat directly from their WhatsApp inboxes—no app switching required! This is going to facilitate interactions for both parties.
Meta is also testing quote requests on Instagram. Instagram users can now request a quote straight from their Instagram feed by clicking on an ad; this feature will be rolled out soon. As explained by Meta, "Currently testing with select businesses, this free product [quote requests] allows businesses to put a "Get Quote" button on their Instagram profile and use "Get Quote" stickers in Stories. With this button or Stories sticker, businesses can set up custom questions to ask customers prior to starting a conversation."
Find out more here.